"Evidence of improved governance is seen across Africa, and economic reform initiatives — like the ones enunciated in the Transformation Agenda of President Goodluck Jonathan of Nigeria — have improved market performance, unlocked private sector resources and, consequently, helped to expand the middle class."
President Barack Obama deserves commendation for instituting a new engagement with Africa. Bringing trade relations to the fore, even if the traditional concerns for security and good governance remain on his agenda, is especially laudable.
For some, the recently concluded U.S.-Africa Leaders Summit represents a fitting recovery from what had appeared as general apathy towards Africa. When finally he decided to broadly engage with African leaders, President Obama looked beyond the traditional model that has been criticized as paternalistic.
In the past, the focus was on dolling out U.S. aid to Africa, in a relationship in which the hand of the giver was always on top. Even more commendable is that, as the U.S. contemplates deepening commercial relationship with Africa, it looked beyond the traditional sector of trading oil and few other extractive commodities.
Nevertheless, Africa commands this new attention. In the last ten years, Africa has significantly shed the image of war and deprivation. Economic growth has been steady, averaging estimated 5 per cent annually, according to the International Monetary Fund and the World Bank. Constitutional democracy has taken root in most African countries. Evidence of improved governance is seen across Africa, and economic reform initiatives — like the ones enunciated in the Transformation Agenda of President Goodluck Jonathan of Nigeria — have improved market performance, unlocked private sector resources and, consequently, helped to expand the middle class.
Africa remains resource-rich. But the new attraction for the continent, especially from China, recognises so much that Africa has to offer and what it needs for further progress. Africa has become more aspirational than it had ever been or even taken to be, aware it has the capacity to give even as it takes from development partners. As a result, a win-win approach is being realised in engaging the African continent.
China has gained the head start advantage over the United States and Europe in commercial relations with Africa this new term. Indeed, as the West loses the momentum for trade with Africa, even so has China pushed its appetite for African economic engagement.
It is an open secret; China's trade with Africa has been on the increase. It rose from $166 billion in 2011 to $210 billion in 2013. In the same period, U.S. trade with Africa dwindled from $125 billion to $85 billion. Africa has opened the door to China's knock on the door of African opportunities.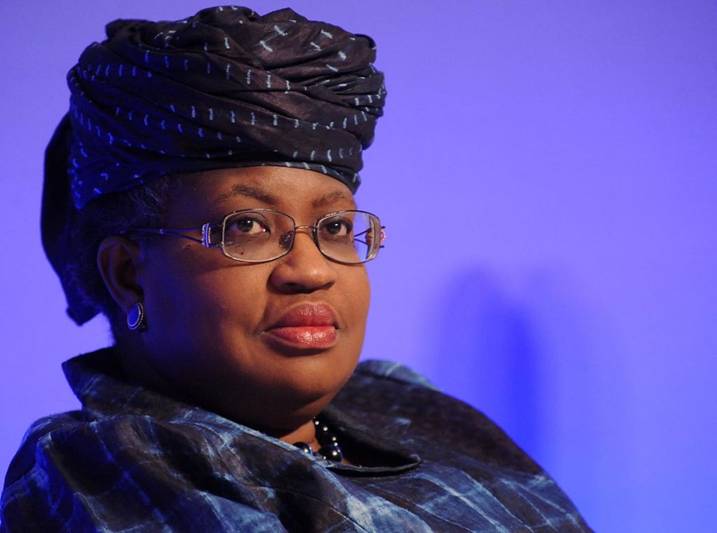 While this is happening, for debatable reasons, the U.S. beats a retreat. The policy justification for U.S. exit cannot be because of the traditional concerns of insecurity and bad governance. These issues have improved significantly over the past decade. Perhaps, the changing structure of U.S. trade interest, because of increased energy security at home, provides an explanation.
Nevertheless, the $33 billion investment commitment by the Obama administration and U.S. investors in power and other industries during the recent meetings in Washington DC is a commendable reawakening.
There is no doubt that Africa's trade with the West, particularly the United States, has important and unique values. Well-recognised is sharing of best practices. Even if African leaders had been reticent towards policy prescriptions, the evidence now is that the continent shares the values of representative government, open and transparent policy and economic freedom for the private sector to drive growth and prosperity.
Moreover, the riches of Africa's diversity accommodate multiple, external players, on the basis that Africans themselves are also investing in the continent and are establishing functional commercial partnerships. Yes, we have abundant natural resources. But even more importantly, we have the population to support production of consumer products. Africa's demography — about one billion people which comprises a higher youth population — tells that long-term viability of investments cannot be in doubt. In Nigeria, the services sector is now the biggest contributor to our Gross Domestic Product. The opportunities seem boundless.
Because U.S. businesses have largely overlooked African opportunities, and the U.S. press have yet to shed the old stereotypes in reporting the continent (although the European press have made better progress with objective and balanced reporting of Africa), it will be useful to highlight some of the attributes of the African growth story and the investment opportunities.
Nigeria is a fitting example, because of scale, homogeneity of policy around private sector development and commonality of Africa's aspirations. The Nigerian government protects private investment. One of the ways this is affirmable is respect for contract. Competitive bidding has been the hallmark of licensing and sales of public assets in the country after the last of the military interregna 15 years ago.
This ensures deals are transparent and valid. The reform of the legal and regulatory frameworks has been pursued with vigour since 1999, helping to define engagement, making contracts binding and making rules clearer and less whimsical.
As we affirm at the Nigerian Export-Import Bank, the Nigerian opportunities are not concentrated in oil and gas. At NEXIM Bank, we have identified manufacturing, agro-processing, solid minerals and services as areas of big opportunities; not just for commercial profit, but also for socially impactful businesses through local employment and empowerment.
In these sectors, Nigeria seeks to create opportunities for a vibrant youth population with realistic wage structures. Broader investment in these high growth and job-rich sectors will enhance wealth creation, broader base prosperity and increase demands, in a virtuous cycle.
General Electric is one of the U.S. major businesses that have recognised the business potentials in the infrastructure gap in Nigeria and the bright policies of the Jonathan Administration to harness the potentials. GE is investing in the Nigerian power sector where we intend to increase output five folds over the next decade.
The ripples of substantial progress in meeting Nigerian power sector demands will prove that the country is very well able to grow in double digits for a long time, given current 7 per cent GDP growth at a time industrial activities and enterprises are stifled by power shortage from the national grid.
But in pursuing progress, public investments in infrastructure have been substantial even as private sector investment in power generation and distribution has towered, in contradistinction to when it was zero up till a few years ago. However, more private sector investment is necessary in infrastructure and power to accelerate progress.
Partnerships are working in Nigeria. Public-private partnerships have delivered projects and unlocked potentials. Similarly, private sector partnerships are thriving. GE has been operating in Nigeria through business partnerships with local investors, who themselves are successful, savvy and understand the local environment.
In Washington DC this past August, GE and Heirs Holding led by a Nigerian, Mr. Tony Elumelu, further demonstrated the working of private sector partnerships by deepening relationship with the new deals they announced. Similarly, Africa's richest man, Aliko Dangote entered project partnership with Blackstone-backed Black Rhino, in a $5 billion investment in infrastructure development.
With policy support from the administration of President Jonathan, Nigerian small and medium scale businesses are growing. They are viable prospective partners to U.S. SMEs who want to invest abroad to generate new businesses and develop new markets.
It is in the area of private sector partnerships that Nigeria will provide the lift for the new commercial engagement of the United States with Africa. Using the familiar proclivity of the Nigerian diaspora to succeed, and the achievements of those in the U.S., the average Nigerian at home is self-motivated to succeed. We have embraced the principle for self-actualisation in business.
Nigerian businesses are successfully raising capitals in the international markets. A number of Nigerian banks and non-financial services providers are multinationals in their own rights, having subsidiaries in several countries in Africa. A few are listed in the London Stock Exchange, the Johannesburg Stock Exchange and in Canada, closer to the United States. These vibrant businesses will help U.S. businesses to quickly gain traction and gain market share as partners.
Nigeria is not just the biggest economy in Africa; it is the regional hub for West Africa. For businesses looking at Africa, Nigeria provides the base for further outreach to cover West and Central Africa. The two sub-regions account for over 400 million population. Intra-regional trade amongst these two sub-regions is significant when we consider Africa's trade without factoring in extractive commodities. The traditional trade relation is receiving a boost by the efforts of NEXIM Bank to facilitate a private sector shipping company to provide maritime trade links between West and Central Africa.
The Sealink Project is coming to financial close, following investment interests by African investors. This initiative will help remove non-tariff barriers to intra-Africa trade. Moreover, the past five years have witnessed NEXIM Bank's funding interventions in Nigerian SME manufacturers who now export to West Africa and beyond.
In the short term, a security challenge exists with the insurgency in the North Eastern part of the country. Efforts are being made to contain the threats. Longer-term, the efforts of the Federal Government will come into fruition with its recognition that a society that promotes prosperity through the right combination of investments in its people and infrastructure will remove the desperation and some of the other incentives that drive criminal activities.
Lastly, Nigeria recognises the importance of civil society engagement. Civil engagement has been the hallmark of the administration of President Jonathan which promoted the national conference that recently concluded.
Under the Administration, elections have become more transparent, conclusive and less acrimonious. Opposition parties freely engage, and have criticised the government without any untoward consequences.
It is this civility and democratic ethos that further assures that Nigeria is the place to do business, even as Africa is ready for business.
Roberts Orya is Managing Director / Chief Executive Officer, Nigerian Export-Import Bank (NEXIM)