The Opening PR Pitch
"I want Africans buying more American products. I want Americans buying more African products. Even as Africa continues to face enormous challenges, even as too many Africans still endure poverty and conflict, hunger and disease, even as we work together to meet those challenges, we cannot lose sight of the new Africa that's emerging. Together, we are pledging over $14 billion in commercial deals with African leaders." –President Barack Obama at US-Africa Business Forum 2014 in Washington D.C.
"We will work with Africa to upgrade and build transport infrastructure to promote connectivity on the African continent. China will step up its investment and financing co-operation with Africa by providing an additional $10 billion in credit to make its pledged credit line a total of $30 billion. We will add another $2 billion to make the China-Africa Development Fund a total of $5 billion." —Chinese Premier Li Keqiang at World Economic Forum (WEF) 2014 in Abuja.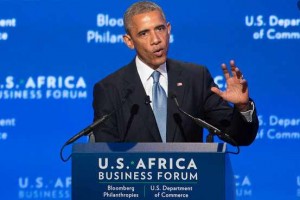 Africa is experiencing a new kind of scramble. From the geo-political scramble over a century ago that effectively carved up the continent into various nations for European occupiers to the current economic scramble mainly between China and the United States. While the earlier scramble was for territorial gain, the new scramble is to control the pocket and wallet of Africans.
For decades, economic policy-makers in US ignored and handed the economic potential of Africa to its European allies such as Britain, France, Germany and Italy. Unfortunately, the inability of its European partners to fully harness the emerging business opportunities in Africa, left the door wide open for China to stroll in and become a dominant player. Today, the US is gasping for breadth to catch up with the Chinese.
The AID War
The first step in the economic war was in provision of development aid or assistance to nations in the continent.
According to available records, in the three years (2010-2012), China provided $14.41 billion in Official Development Assistance (ODA) or an average of $4.8 billion per year to Africa thus:
• 7.26 billion yuan ($1.17bn) of interest-free loans
• 32.32 billion yuan ($5.21bn) of grants
• 49.76 billion yuan ($8.03bn) in concessional loans (you hui dai kuan)
These figures do not include additional funding (over $1.3 billion) provided through the United Nations (UN) and various multilateral and regional development banks over this period. Africa also accounted for 51.8 per cent of all ODAs by China in the period of 2010-2012.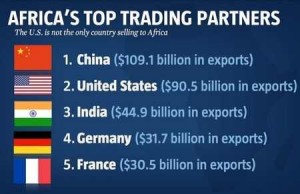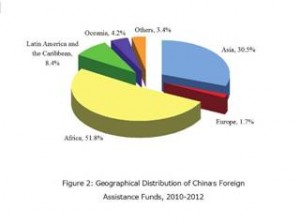 China is also still providing debt relief in Africa. Nine countries: Tanzania, Zambia, Cameroon, Equatorial Guinea, Mali, Togo, Benin, Cote d'Ivoire and Sudan, had 16 mature interest-free loans cancelled, for a total of 1.42 billion yuan ($229m).
At the US-Africa Business Forum, the US pledged $12 billion in its signature Aid Program to Africa, especially to Power Africa. US officials said the deal seeks to address the severe shortage of electricity on the continent, which has crimped industrial growth and even kept children from studying at night.
A major policy difference between China and US is that while China is ready to offer interest-free loans, the US is more likely to direct African nations to the International Monetary Fund (IMF) on raise loans to mitigate their trade deficits.
Many policymakers in Africa believe that such interest-free loans, longer repayment periods and large infrastructure projects financed by China usually tilt African nations towards China more than the US.
Investment & Trade
In terms of Foreign Direct Investment (FDI), China also seems to act faster and more robust that the US in terms of response, ease of processing and scale of funding. It is pumping $30 billion in credit lines and another $5 billion through the China-Africa Development Fund.
For instance, in 2013, China made business history in Africa through its $4.2 billion acquisition of equity in ENIs Mozambique assets, which Lucille Quilter, Deals Analyst at Thomson Reuters, described as "not only the largest Sub-Saharan African deal of 2013, it is the biggest energy deal in the region and China's 2nd largest investment in Africa of all time."
In trade, China also trumps the US, exporting goods & services to Africa worth $109.1 billion in a recent study compared to $90.5 billion by the US, representing mere 1% of its global export trade.
And for the U.S., the 2014 US-Africa Business Forum in Washington provided a great opportunity between Obama and African leaders to dialogue and later unveiled $14 billion in commercial deals, part of a campaign to improve on a trade relationship in which the two parties still do little business together.
Indeed, current records suggest that only about 1% of U.S. exports go to Africa, and "we have to do better, much better," President Barack Obama told African and American business leaders at the Forum.
"I want Africans buying more American products. I want Americans buying more African products."
The $14 billion in new deals between US and Africa will centre on areas such as clean energy, aviation, banking and construction. The White House also announced that the U.S. government would provide $7 billion in new financing to promote trade and investment with the continent while Obama also signed an Executive Order creating an Advisory Council focused mainly on Doing Business in Africa.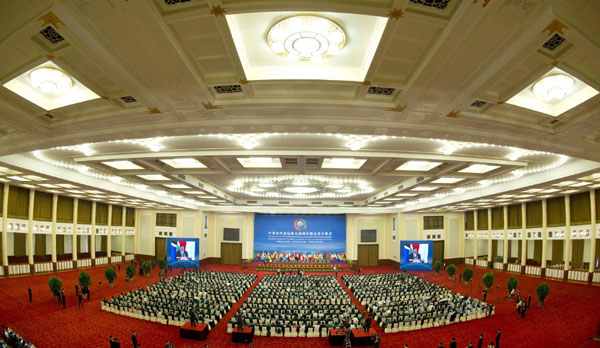 Many US and African business leaders believe the corporate commitments reflect a broader effort to catch up with other countries doing business on the continent, namely China, now Africa's leading trading partner.
But Obama's body language at the Forum signaled a major shift in US policy towards Africa, saying:
"Even as Africa continues to face enormous challenges, even as too many Africans still endure poverty and conflict, hunger and disease, even as we work together to meet those challenges, we cannot lose sight of the new Africa that's emerging."
A major plank of US trade policy in Africa has been the African Growth and Opportunity Act (AGOA), which provides exemptions on U.S. tariffs and quotas and aims to boost trade and stimulate the economies of sub-Saharan African countries.
However, the success or failure of the AGOA initiative depends on the personal perspective of many African business leaders. Some said it succeeded while others called it a grand failure.
US Corporate Initiatives
Additionally, some of America's biggest companies are also stepping up their efforts on the continent.
• Coca-Cola said it plans to spend more than $5 billion in Africa over the next six years, lifting the U.S. beverage giant's proposed investments in Africa to $17 billion for 2010 to 2020.
• General Electric said it would invest $2 billion in Africa by 2018, where its operations generated more than $5 billion in revenue in 2013.
• Procter and Gamble is investing $300 million in a new manufacturing plant near Lagos, the commercial hub of Nigeria, Africa's most populous country and largest economy.
Still, African leaders say American interest in Africa has remained tepid.
Tanzanian President Jakaya Kikwete said many trade delegations to the U.S. in the past have failed to generate much investment at home, but he expressed hope that U.S. officials talking up the continent's prospects can change perceptions of Africa.
"We want to move to the next level of investment and trade," he said. "Africa of today is not the Africa of yesterday."
Reaping From The Scramble
There is no question that rapid Chinese involvement in Africa was the sole factor driving the new US effort in Africa.
According to US Vice-President, Joe Biden, the question about the continent has changed to "what can we do with Africa," from "what we can do for Africa."
But for China, the sudden American wake-up effort will only accelerate its deep commitment to Africa in the short, medium and long-term.
For Africa, the challenge would be how to harness and turn the scramble into huge benefits for the economies of the continent.
The Africa Future Outlook
According to Forbes, "the continent's economic potential is enormous. Africa is home to six of the world's 10 fastest-growing economies. Its Gross Domestic Product (GDP) is expected to rise six percent annually over the next decade. Real income has increased more than 30% over the last 10 years, and many African governments are making investments in infrastructure, education, and healthcare that are improving millions of lives. Yet investment by U.S. companies in Africa remains too low."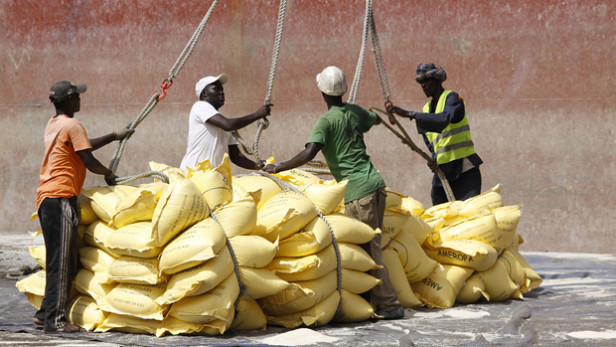 Another report also agreed that six of the world's 10 fastest growing economies (according to data from the International Monetary Fund for 2001-2010) are in sub-Saharan Africa, and a middle-class of nearly 350 million individuals, rivalling that of China and India, has emerged across the continent.
Moreover, according to the McKinsey Global Institute, by 2020, Africa's consumers—in areas such as financial services, tourism, telecommunications and retail— are projected to contribute more than five times as much revenue to the region's economic growth as the natural resource sector.
And the continent's working-age population will remain young for a long time—the average age on the continent is about 20, roughly 10 years younger than the world average, according to the United Nations.
In essence, Africa remains the Economic Bride of the future and the scramble for her would continue unabated going forward.