Leadway Assurance Company Limited, Nigeria's leading insurance company, recently held its 45th Annual General Meeting (AGM) to present its accounts for 2016 fiscal year to its shareholders and other stakeholders.
The company declared that it's assets grew from N137.3billion 2015 to N166 billion in 2016. Gross Premium Income also rose by 13% from N46.6 billion in 2015 to N52.7 billion in 2016, an increase largely attributable to annuity business.
Leadway reaffirmed its commitment to its policyholders by paying claims in excess of N23billion in 2016, the largest payout in the market. This is further evidence of the promise that the company has kept to its customers over the years, maintaining its position as the highest claims' paying company for over five years.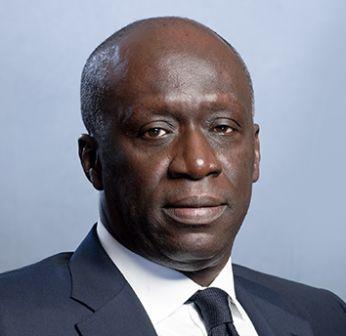 Despite the depressed economic environment, investment income grew from N7.4 billion in 2015 to N10.5 billion in 2016. However, with increased cost of doing business resulting from inflationary pressures within the economy, company performance after tax increased marginally from N6.3 billion in 2015 to N6.6 billion in 2016, due largely to gains recorded in foreign currency translation.
The company also announced the appointment of three non-executive directors to its Board following the retirement of three erstwhile directors in compliance with the 2009 NAICOM Code of Good Corporate Governance.
The new appointees include Gen. Martin Luther Agwai, who now holds the position of Chairman, Mr. Oluseyi Bickersteth and Mr. Odein Ajumogobia who are also Non-Executive Directors.
Gen. Martin Luther Agwai is a Commander of the order of the Federal Republic (CFR) and was a former Chief of Defence Staff of the Nigerian Armed Forces.  He is pro-Chancellor of a Nigerian University and the Chairman of the Subsidy Reinvestment Programme (SURE-P). He is chairman and a member of several local and international boards. Mr. Oluseyi Bickersteth was National Senior Partner at KPMG, Nigeria and head of the oversight committee for KPMG Africa. He currently sits as Chairman KPMG, Africa and is a director on the Nigerian Economic Summit Group and well as the South African Chamber of Commerce. He is a Fellow of the Institute of Chartered Accountants of Nigeria and the Chartered Institute of Taxation of Nigeria. Mr. Odein Ajumogobia is a Senior Advocate of Nigeria (SAN), a Fellow, Chartered Institute of Arbitrators FCI, Arb (London) and a Former member, ICC, International Court of Arbitration in Paris. He is a leading environment and pollution litigator and at various times held the positions of Attorney-General and Commissioner for Justice, Rivers state, Minister of State for Petroleum Resources and Minister of Foreign Affairs.
Commenting on the performance, the newly appointed Chairman, Gen. Martin Luther Agwai, expressed his optimism and confidence about the company's successes and aspirations saying, "We are consistently inspired by the doggedness, unflinching support and patronage of our revered customers, brokers, agents and other stakeholders. We thank you for your continued loyalty and pledge our improved services to your contentment."
On his part, the Managing Director of Leadway Assurance Company Limited, Mr. Oye Hassan-Odukale stated; "The current realities of our operating environment appears dire and continues to test us on all fronts. However, we continue to find ways to deepen penetration of insurance by educating the public and encouraging them to Think Leadway once they have decided to buy insurance."