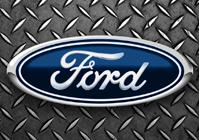 Ford Atlas Concept: The Future of Pickups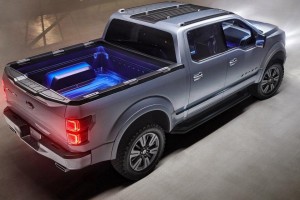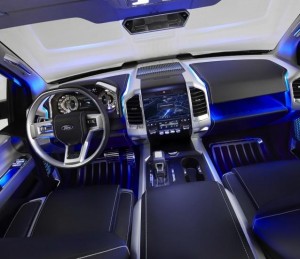 The Ergonomic Interior
Ford has unveiled the Ford Atlas Concept to showcase the design, capability, fuel efficiency and smart technologies that will define future pickup trucks.
"The Ford Atlas Concept previews the innovations that will transform what people expect from their pickup," said Raj Nair, Ford Group Vice President, Global Product Development. "With 36 years as America's best-selling pickup, we are absolutely committed to setting the agenda in the truck market."
Design with Purpose
The Ford Atlas Concept is inspired by decades of listening to customers at the places they work and play. The result is a purpose-driven design with prominent wheel arches, a wide stance and chiseled grille – all to reinforce its functional Built Ford Tough® image.
"We wanted the concept to reflect how Ford trucks help customers in both their worlds – professionally and personally," said J Mays, Ford group vice president and chief creative officer. "Every surface and feature in the vehicle has been crafted for purpose and capability while retaining an unmistakable Built Ford Tough look."
Designers enhanced truck functionality, while creating new advanced features.
For example, multiple tie-down points are integrated within the cargo box walls and load floor, along with 110-volt electrical outlets in the cargo box to charge power tools. An integrated roof carrying system and hidden extendable ramps give the truck unique functionality for a variety of jobs.