Mr. Eddie Efekoha, President & Chairman of Council, Chartered Insurance Institute of Nigeria (CIIN) says the emerging digital era will define the insurance industry of today and the future.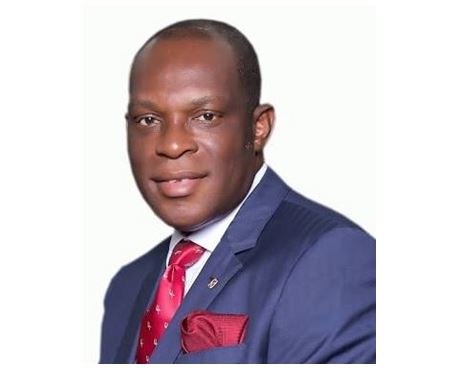 Speaking at the 2019 Insurance Professionals' Forum at Abeokuta, Ogun State on the theme: The Digital Era: Implications for insurance Professionals, Efekoha said: "The Digital era is here and Artificial Intelligence is playing a major role in its evolution.  More organisations are embracing the idea of a single microchip processing multiple functions. Indeed, the future which Artificial Intelligence promises for insurance is a series of touch-less processes from premium collection through to the entire claims process. Big data is all around us, ready to be harnessed and put to use. As an industry, how are we leveraging on technology to simplify data analytics in order to:
Make pricing of insurable risks more accurate
Enhance self-servicing of customers through interactive websites
Tweak sales practices in line with customer needs and wants in order to improve profitability
Cost efficiency
Maximize overall performance
Importantly, Artificial Intelligence has never been less expensive or inaccessible. The question that arises however is: what is the role of the modern day insurance professional as this evolution plays out and what will be his when this evolution attains its full cycle? How will he/she stay relevant in an artificial intelligence driven society?"
He warned that any insurance professional who wants to remain relevant must see the opportunities in the threats posed by this digital era. He added that as someone who has been part and parcel of the Commission and insurance industry for years, it is a shame that Africa's biggest economy (Nigeria) has an insurance penetration rate of about 0.3%.
Efekoha insisted that while the on-going recapitalisation in the insurance industry is important, of equal importance is the need for market development.
"As we embrace digital, we should not overlook the dangers posed by cybercrime around us. Cybercrime isn't a myth, it is real. The National Information Technology Development Agency (NITDA) stated that in 2017, Nigeria lost $500million dollars to cyber-attacks, a figure up by $50 million from the year before. Globally, these numbers are even bigger and it is projected that damage related to cyber-crime will hit $6trillion annually by 2021. This Trojan horse is a big threat to professionals. As managers of businesses, we must keep abreast of the dangers its poses to businesses. Except we control this threat, we may have no relevance in the nearest future; that is if we still have businesses to run."
The CIIN president said the relevance of the younger generation in this era of artificial intelligence has been brought to the fore by the Institute.
"Making its debut in this Forum is a conversation strictly for the next generation. They will be talking about the expectations and roles of the youth as leaders of tomorrow in the insurance industry."