The Bureau of Public Enterprises (BPE) says it is undertaking a diagnostic review of the media sector in general towards the commencement of preliminary activities for the partial commercialisation of the Nigerian Television Authority (NTA), the News Agency of Nigeria (NAN), the Federal Radio Corporation of Nigeria (FRCN) and the Nigerian Film Corporation (NFC).
"The  reform of the media sector will open up and create a level playing field in the sector and ensure fair competition and operational efficiency", Mr. Alex Okoh, BPE's Director-General said.
He also said that "the essence of the proposed partial commercialisation programme is to institutionalise commercial principles in the operations of the four government owned entities thereby enabling them to operate optimally in a market-driven environment."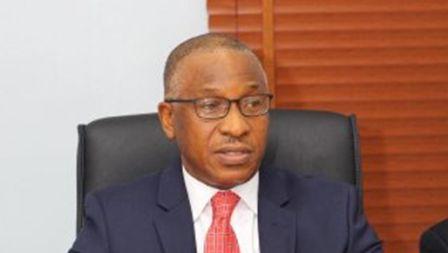 Okoh said the current initiatives of BPE are aimed at positively impacting the Nigerian economy in areas of power generation and supply, improvement in infrastructure, food security and human capital development leading to the overall economic growth of Nigeria.
Speaking at the Executive Session of the just concluded All Nigeria Editors Conference in Port Harcourt, Rivers State, the Director-General sought the co-operation of the media in achieving the initiatives.
These include  the power sector recovery initiative, privatisation of the Afam Power plant, concessioning of Terminal "B" Warri Old Port, restructuring and capitalisation of Bank of Agriculture (BOA), and the partial commercialisation  of 12 River Basin Development Authorities (RBDAs).
Others are partial commercialisation of Nigeria National Parks Service/ the concession of three selected National Parks and the re-privatisation of the Yola Distribution Company (DISCO) through core investor sale.
The DG, who was represented by his Technical Assistant, Mr. Ademola Aofolaju, said the Bureau had from inception to date, successfully reformed a total of 142 public enterprises through various privatisation strategies.
These include: 63 by core investor sale; nine by Guided Liquidation; one sale to existing shareholders; five public offers and two Liquidations. The others are eight private placements; 41 concessions; two debt/equity swaps; and 11 sales of assets.
He said that the reform initiatives of the BPE across the various sectors of the economy have had significant impact on the Nigerian economy over the past years and they include the success stories like the National Pension Commission (PENCOM), the Economic and Financial Crimes Commission (EFCC), the Debt Management Office (DMO), Nigerian Electricity Regulatory Commission (NERC) and the liberalisation of the telecommunications industry.