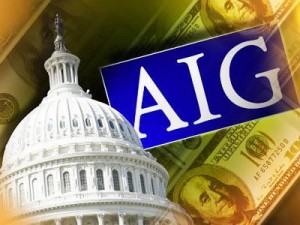 American International Group Inc. (AIG) announced it has executed its previously announced recapitalization plan with the U.S. Department of the Treasury (Treasury Department), the Federal Reserve Bank of New York (FRBNY), and the AIG Credit Facility Trust (the Trust).
They will also repay in full the approximately $21 billion outstanding balance under the credit facility extended by the FRBNY, and exchanging various forms of government support into common shares, resulting in the Treasury Department owning approximately 92 percent of AIG's common shares. AIG expects that over time the Treasury Department will sell its stake in AIG subject to market conditions.
"Today is a very important day that should be viewed as a testament to the unrelenting dedication of terrific people both in the government and at AIG," said Robert H. Benmosche, AIG President and Chief Executive Officer.
"Today, AIG, with the support of countless people, has accomplished a huge goal that many people once thought impossible: completely repaying the Federal Reserve Bank of New York. Now, we will continue to focus on strong business performance for the benefit of all of our stakeholders, including our largest shareholder, the Treasury Department. We remain grateful for the extraordinary assistance that taxpayers provided during the financial crisis of 2008, and we continue to believe they will realize a profit on their investment in AIG.
"Today truly marks a new beginning," Benmosche continued. "We recognize that we have to stand on our own and meet the expectations of the marketplace. That's not new to us. Based on our success over the last two years in stabilizing our businesses, retaining our clients, achieving momentum in sales, restoring relationships with distribution partners, and returning to normal rates of employee turnover, we are confident that we can continue to build long-term value for all of our stakeholders, including U.S. taxpayers, and demonstrate through our actions going forward that we are worthy of investor confidence."
American International Group, Inc. (AIG) is an international insurance organization with operations in more than 130 countries and jurisdictions.