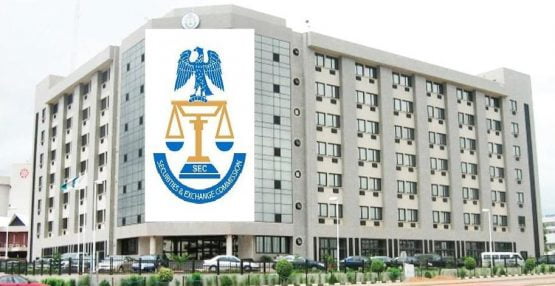 The Securities and Exchange Commission (SEC) is set to hold the third quarter Capital Market Committee (CMC) meeting in 2023.
The meeting is scheduled to be held on Thursday, November 16, 2023, at the Federal Palace Hotel in Lagos, while the usual SEC Management interaction with the Press is planned for Friday, November 17, 2023, at the SEC Lagos Zonal Office, located at Number 3 Idejo Street, Victoria Island, Lagos.
Top on the agenda of the 3rd quarter meeting include, deliberations on the trend of de-listing, Identifying key challenges in the current listing processes and collaboratively working to implement procedural changes that enhance efficiency and reduce costs for companies seeking to list, Enhance Capital Market Operators  understanding of the Anti-Money Laundering and Counter Financing of Terrorism (AML/CFT) regulations and the role they need to play in efforts being made to exit the FATF grey list, and many more burning issues about the capital market.
In addition, there will be updates on major achievements from the various technical Committees such as Commodities Ecosystem Implementation Committee, E-Dividend and DCS, Financial Literacy and Non interest capital Market FLTC 
CMC is an industry-wide committee comprising the SEC, representatives of capital market operators and trade groups, and other stakeholders.  The committee is a forum where stakeholders come together to engage in insightful discussions concerning the critical factors that impact the growth and organised functioning of the capital market, address the foremost concerns influencing the capital market and work together to shape its future.
It was primarily established to serve as a medium for the exchange of ideas among market stakeholders as well as an avenue for providing feedback to the SEC on how to continuously address challenges, improve market operations and enhance the regulatory framework.
According to the SEC, "Attendance to both events is strictly by invitation. Participants are expected to be seated by 9:45 a.m.
Expected participants at the CMC meeting include Chief Executive Officers (CEOs) of all registered capital market firms (i.e. Broker/Dealers, Investment Advisers, Custodians, Fund/Portfolio Managers, Receiving Banks, Issuing Houses, Rating Agencies, Registrars, Reporting Accountants, Trustees, and Capital Market Consultants, etc.); Chief Executive Officers of Nigerian Exchange Group (NGX), National Association of Securities Dealers (NASD); FMDQ Group Plc; Africa Exchange Holdings (AFEX); Nigeria Commodity Exchange (NCX); Central Securities Clearing System (CSCS); as well as representatives of relevant financial sector regulatory agencies, among others.