Professor Yemi Osinbajo, Vice-President, Federal Republic of Nigeria is expected to declare the 2018 National Insurance Conference open on Monday, July 9 at Transcorp Hilton Hotel, Abuja.
The theme of the conference is: Insurance Industry and Financial Inclusion.
Alhaji Femi Hassan, Chairman, Planning Committee of the National Insurance Conference (NIC) said the 2018 Conference is being organised to further underscore the commitment of the Nigerian insurance industry to continually upscale the knowledge of insurance operators, other professionals in the financial services sector as well as other stakeholders about contemporary dynamics in the economic development of the country.  He added that the Conference would also highlight the enabling roles of the insurance industry in achieving financial inclusion and by so doing, accelerate its contributions to Nigeria's Gross Domestic Product (GDP).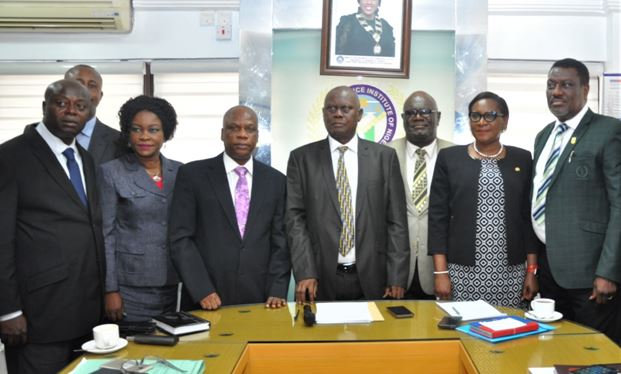 Hassan said: "The fact that access to financial services is concentrated in urban areas has limited the people from the rural areas from contributing maximally to growth and development of the nation's economy. It is therefore instructive to state that the theme of this year's Conference: INSURANCE INDUSTRY AND FINANCIAL INCLUSION is quite apt, in view of the policy direction of government towards including all segments of the society within the financial safety net. As at 2012, according to a survey by the Enhancing Financial Innovation and Access (EFInA), about 39.7% or 34.9 million adult Nigerians were excluded from financial services. While various innovative services have disrupted the financial world by including more participants in the money sector, there is still an untapped portion of the world population that remains unbanked or under-banked, uninsured or under-insured.
It is noteworthy that the selection of the Conference theme is fitting into the Insurance Industry Consultative Council's plans in deepening reforms, completing and implementing pending initiatives, engaging with the public and validating completed reforms that would kick off medium term reforms."
This edition of the conference is the fourth in the series to be held since its conception by the Insurance Industry Consultative Council (IICC) which is the umbrella organisation for all insurance institutions in Nigeria.
It is made up of the regulatory body for all insurance practice in Nigeria, National Insurance Commission (NAICOM); The professional body for insurance practitioners, Chartered Insurance Institute of Nigeria (CIIN); The three trade associations: for underwriters, Nigerian Insurers Association (NIA); brokers, Nigerian Council of Registered Insurance Brokers (NCRIB); and loss adjusters, Institute of Loss Adjusters of Nigeria (ILAN).
The IICC which was inaugurated on the 13th of August 2013 has been the unifying voice and point of reference for everything insurance in Nigeria.
The National Insurance Conference is one of those established channels aimed at fostering intellectual and professional development of insurance practitioners and further creating a platform for networking and exchange of ideas between industry operators and critical stakeholders in the nation's economy.