The text of the paper presented by Mr. Tope Smart, Group Managing Director/CEO, NEM Insurance Plc at the Business Journal 10th Anniversary Lecture in Lagos.
The economic growth of a nation depends largely on a number of factors among which is the level of her infrastructural development. Other factors such as macroeconomic environment, technological development, market size are very important, but the importance of infrastructure factor as a tool for economic growth is determined mainly by the quality of roads, railway, air transport and electricity supply to mention but a few.
A research once carried out by Fourie  in 2006, classified infrastructure into two major levels i.e high level and low level. According to him, high level includes roads, highways, railways, airports, electricity, water, sewage and telecommunications, while low level includes schools, hospitals, parks, courts, museums, theatres, libraries, universities, hospitals, etc.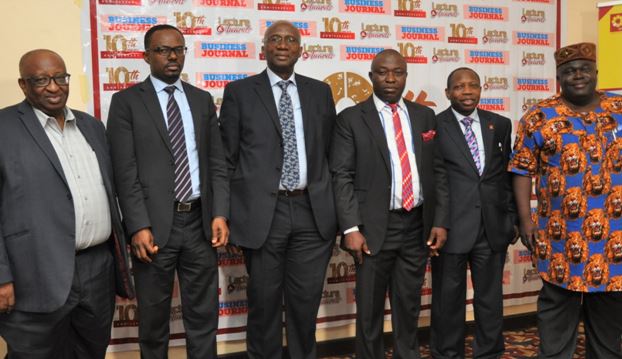 All these are referred to as physical infrastructure or infrastructure capital.
Physical infrastructure can also be referred to as public infrastructure because it creates benefits for a large number of users.
Therefore, infrastructure services such as energy, transport, telecommunications, provision of water, sanitation and safe disposal of waste are fundamental to all kinds of household activities and economic production.  With the analysis above, we can see that infrastructure is a long term, capital intensive asset with a long life cycle.
A research conducted by Aschavier in 1989 revealed that productivity growth fell sharply in response to a reduction in public investment. Therefore, infrastructure is an important component of economic activity.  According to Dixon (1995), efficient infrastructure supports economic growth, improves quality of life and it is important for natural security.
Advantages
Investment in infrastructure can stimulate organisational and management changes.
Public infrastructure provides the geographic concentration of economic resources and wider and deeper markets for output and employment.
Public infrastructure is generally seen as a foundation on which to build the economy, e.g the development of infrastructure is one of the most important aspects for sustainable socio- economic development of a country.
Economic Growth Definition
A research conducted by Aschaer in 1995 confirmed that public infrastructure is the basis of quality of life; for example, good roads reduce the number of accidents and increase public safety;  water supply system  reduces  the  level  of  disease;  waste management improves the health of the environment. Also, social capital infrastructure has a significant positive impact on earnings.
Having looked at infrastructure, we shall now examine economic growth.
Economic growth simply put implies increase in per capital Gross Domestic Product (GDP). It is an increase in the production of goods and services over a specific period.
Economic growth leads to business expansion.  This leads to more jobs being created which consequently leads to higher demand for goods and services.
In Nigeria for instance, the Nigerian Bureau of Statistics reported that the economy recorded a GDP growth of 1.95% for the first quarter of 2018 as against 2.11% recorded during the last quarter of 2017.
The linkage between infrastructure and economic growth derives from the following factors:-
Output of infrastructure sectors such as power, water transport
e.t.c are used as inputs for production in the directly productive  sectors e.g agriculture, manufacturing e.t.c. Insufficient  availability of the former results in sub optimal utilization of assets in the latter., and this can affect the economic growth or  otherwise of a nation.
Infrastructure development such as transport improves productivity significantly.

iii. Infrastructure provides the key to modern technology in practically all sectors

Thus, given the type of linkage, infrastructural development is important not only for economic growth but also for poverty reduction.
Secondly, the backward linkage between economic growth and infrastructure derives from the following:-
Growth in turn makes more demands on infrastructure.
Studies have indicated that with a 20% increase in public investment in infrastructure, Government can accelerate real growth by 1.8% points in the medium to long term i.e 6-10 years. This is further estimated to accompany a 0.2% decline in inflation rate.
Having looked at the linkage between infrastructure and economic growth, it is now convenient to relate these issues to the concept of insurance.
Concept of Insurance
Insurance hinges on the concept of Risk and risk is present in every activity of human life.
Insurance is the backbone of any economy because of the basic role it plays which is to restore someone, firm, government to the position it was before the occurrence of an insured peril.  For a consideration (premium) insurance ensures the continuity of an enterprise notwithstanding the occurrence of an unforeseen event.
Channels of Promotion of Economic Growth
Generally speaking, Insurance Industry promotes economic growth and structural development through the following channels:
Offer protection to firms and organizations – in this way, their financial stability is enhanced by the insurance company taking over any damage or interruption in the production process occurring as a result of the insured events.
Promoting entrepreneurial attitude, encouraging investment innovation and the vitality of the market.
3. Offer relieve and by so doing reduce pressure on government.
4.    Increasing financial intermediation through the creation of liquidity and savings through life insurance  products.
Promotion of risk prevention, thereby contributing to sustainable and responsible development.
Insurance, through life insurance companies provide funds for long-term investment in the real economy.
In the absence of a risk transfer mechanism like insurance, economic activities would be much lower and hence will result in economic loss.  This is the view of Golher (1991).

8.    Insurance also helps to smooth out the volatile economic condition.

Also, in the absence of insurance, human behaviour, particularly risk aversion would either lead towards avoiding these activities or excessive precaution and both of these actions would result in an economic loss (Masum Billah, 2014).

10. Also to be noted is that risk transfer mechanism will reduce fear, anxiety, frustration or demoralization which can reduce productivity in the environment.

11.  Insurance also encourages creativity, innovation, entrepreneurial activities and trade that  are vital for sustainable growth .

Insurance Contribution to World's GDP
According to Swiss Re, insurance contribution to the world's GDP was 6.23% in 2016. Insurance contribution to the gross domestic product of developed countries is very significant.
For instance, in Japan, the GDP is 11%, while in areas such as North America, it is about 8%.  In United Kingdom and the Netherlands, the figure is about 12%, while for France, it is about 10%.
However, in Nigeria the penetration rate is still very low.  Insurance contribution to the GDP is still less than 1%.  Efforts are on to increase this figure significantly in the coming years.
Researchers have concluded that based on their findings there is a significant and a positive relationship between insurance and economic growth globally.
A recent study by Din (2017) investigated the relationship between insurance and economic growth for USA, UK, China, Malaysia and Pakistan.  The research concluded that there is a positive and significant relationship between aggregate insurance measured by net premiums and economic growth for all six countries.  While non life insurance is significantly associated with economic growth for all six countries, life is only promoting economic growth for UK, India and Pakistan.
Benefit to Insurance
It is also interesting to look at another perspective of insurance, relative to investment in infrastructure, various forms of benefits can be mentioned.
Research has equally shown that there is a linkage between insurance, infrastructure and economic growth. For example, investment in infrastructure leads to good quality of life.  These automatically lead to improvement in mortality rate and consequently reduce death claims under life insurance.  Also, good roads will reduce the number of accidents thereby leading to reduction in claim on motor insurance, goods in transit Insurance and group personal accident insurance e.t.c.  This will ultimately lead to a better, stronger and a healthier insurance industry.
In addition, availability of data helps in the generation and preparation of good statistics that are useful in preparing rate guide for insurance.  Good infrastructure will ensure this.
Conclusion
Without any doubt, it is very obvious from the above analysis that investment in infrastructure will result in the growth of the economy of any nation.
The attendant insurance needs resulting from such economic growth will be to the benefit of the insurance industry.