The insurance industry, like other sectors within the financial system in Nigeria, has undergone dramatic changes in structure and operations, brought about by the dynamics of the operating environment. The positive changes came through the exemplary regulatory role of the National Insurance Commission (NAICOM) under the dynamic leadership of Mr. Fola Daniel, Commissioner for Insurance.
History
The National Insurance Commission was established in 1997 with the responsibility of regulating and supervising insurance business in Nigeria. It replaced the previous regulatory organ – the Nigerian Insurance Supervisory Board. Prior to 1992, the Federal Ministry of Finance licensed and supervised insurance companies.

The first major step at regulating the activities of Insurance business in Nigeria was the report of J.C. Obande Commission of 1961, which resulted in the establishment of Department of Insurance in the Federal Ministry of Trade and which was later transferred to the Ministry of Finance. The report also led to the enactment of Insurance Companies Act 1961, which came into effect on 4th May 1967.
The 1961 Act focused mainly on the activities of direct Insurers, made provisions for Registration and Record keeping.
In 1968, Insurance Companies regulations was put in place to facilitate the implementation of Act No 58 of 1961 which then classified Insurance business into different classes for registration purpose and relevant forms for record keeping.
Insurance Decree No 59 of 1976 was enacted putting together the provisions of the various laws. The 1976 Decree among others made the following provision; Condition for authorisation of Insurers, Mode of operation, Amalgamation and Transfer, Administration and Enforcement, Penalties.
The Insurance Decree No 59 of 1976 constituted the first All-embracing Law for the regulation and Supervision of Insurance business in Nigeria.
In 1968, concern was given to life Insurance business and it led to the enactment of Decree 40 of 1988 which made provisions among others for Assignment of Life Insurance Policy, named beneficiary on Life Insurance Policy document.
And in 2003, the Insurance Act 2003 was enacted and signed into law.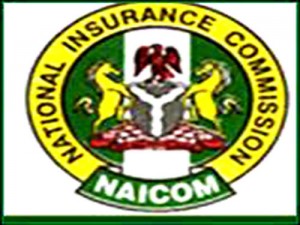 The Functions of NAICOM
.The functions of NAICOM are to:
* Establish standards for the conduct of insurance business in Nigeria;
* Approve rates of insurance premiums to be paid in respect of all classes of insurance business;
* Approve rates of commissions to be paid in respect of all classes of insurance business;
* Ensure adequate protection of strategic Government assets and other properties;
* Regulate transactions between insurers and reinsurers in Nigeria and those outside Nigeria;
* Act as adviser to the Federal Government on all insurance related matters;
* Approve standards, conditions and warranties applicable to all insurance business;
* Protect insurance policy holders and beneficiaries and third parties to insurance contracts;
* Publish, for sale and distribution to the public, annual reports and statistics on the insurance industry;
* Liaise with and advise Federal Ministries, extra ministerial departments, statutory bodies and other Government agencies on all matters relating to insurance contained in any technical agreements to which Nigeria is a signatory;
* Contribute to the educational programmes of the Chartered Insurance Institute of Nigeria and the West African Insurance Institute
* Carry out such other activities connected or incidental to its other.
Industry Review
A key development in the insurance industry is that the industry is currently generating premium income of almost N250 billion and total assets of N564 billion. Although insurance premium to GDP is still just 1%, premium income has been growing at about 18% a year and could quadruple over the next 2-3 years with the ongoing market development initiatives.
This growth in the industry has been generated from 59 insurance companies, two reinsurance companies, 550 brokers and about 1500 insurance agents.
Market Development & Restructuring Initiative (MDRI)
The MDRI Project is a medium term plan (2009-2012) of installing the first phase of the necessary reforms in the areas of Industry capacity, Market efficiency and Consumer protection in the Nigerian Insurance market. It would deepen and grow the insurance market and move the industry gross premium from N164 billion (2008) to NI.0 trillion in 2012.
Benefits of the Project
At the end of the plan period (2012), the following benefits are expected to be achieved by the insurance market:
* Increase in industry gross premium from N164.50billion (2008) to N1.0trillion by 2012
* Direct project revenue of N800.0m to NAICOM from implementing the project.
* Indirect project revenue to NAICOM from increase in ISS levy to N12 billion
* Revenue to Fire Service by way of fire service maintenance fund
* Creation of about 250,000 jobs in the insurance industry
* Lowering of insurance gap from 94% to 70%
* Increase in insurance contribution to GDP from 0.72%to over 4%
* Building consumer trust and confidence in the Nigerian insurance Market
Project Content
"MDRI" Focuses on Four (4) key Issues:
* Enforcement of Compulsory Insurance Products in Nigeria
* Sanitization and Modernization of Insurance Agency System
* Wiping-out of Fake Insurance Institutions
* Introduction of Risk-based Supervision
There are six insurance products made compulsory by law by the Insurance Act 2003 and other sister legislations and the Commission intends to enforce these products. They are:-
* Group Life Insurance in line with Pension Act 2004
* Employers liability in line with the Workmen's Compensation Act 1987
* Buildings under construction-Section 64 of the Insurance Act 2003
* Occupier's liability insurance Section 65 of the Insurance Act 2003
* Motor Third party Insurance section 68of the Insurance Act 2003
* Health care Professional indemnity insurance-under section 45 of the NHIS Act 1999
The Risk Management Framework
Recognising the key importance of risk management in insurance business, NAICOM rolled out guidelines for risk management framework in February to set minimum standard required from insurance and reinsurance firms in Nigeria.
The framework provides reasonable assurance to the Commission, policyholders, shareholders and other stakeholders that the risks to which they are exposed are being soundly and prudently managed.
The guideline was issued by the Commission as a tool for conducting on-going assessment of the risk management systems of all insurers and reinsurers.
The Risk Management Framework must also address all material risks and cover the following areas:
a) Market risk/Investment risk
b) Credit risk
c) Operational risk
d) Liquidity risk
e) Reinsurance risk
f) Underwriting risk
g) Provisioning /Reserving risk
h) Claims management risk
i) Group risk
j) Reputational risk
k) Legal/Litigation risk
l) Such other risks to which the company may be exposed
Oil & Gas Risk Retention
In our objective for the previous planning period we set out to achieve an insurance industry with optimum local retention capacity. In line with our mandate to advice government on areas of insurance, Commissioner Fola Daniel was appointed a member of the Nigerian Local Content Board which administers the Oil and Gas Content Act. The Act will among other things facilitate local risk retention and local participation in Oil and Gas insurance and will ultimately foster insurance market penetration and development.
It will enable local retention of premium to increase by up to 50% and a reduction in insurance capital flight by up to 80% and ensure local capacity is fully utilized prior to approving overseas placement. A stakeholders' seminar on Local Content Act was held in 2010 and further to that, guidelines for Oil & Gas Insurance has now been released to the industry.
Complaints Bureau
To underline its commitment to policyholders, NAICOM also established a Complaints Bureau to address and resolves disputes between insurers and the insured. The services are rendered free by the Commission.
In 2009, the Bureau settled a total of 106 complaints, involving N822m. In 2010, the Bureau settled a total of 337 complaints, amounting to N1.006 billion.
For the first quarter of 2012, the Bureau resolved a total of 17 disputes involving policy holders and insurance companies resulting in claims settlement of N617.8 million. In all of 2011, the Bureau resolved a total of 107 disputes out of 347 that were brought before it. A total of N519.08 million claims were settled. At this rate, the Bureau may well handle over N1 billion claims settlements by the end of 2012 (see attached table).
One interesting thing about the dispute resolution mechanism of the Commission is that the number of complaints has been coming down over the years. This is an indication that the zero-tolerance stance of the Commission on non-settlement of claim by insurance companies has started to yield positive result. Companies are now responding well by paying claims promptly.
Causes of disputes in most cases include matters relating to the discharge of obligations by insurance companies and intermediaries. It also involved non-issuance of document after receipt of premium; delay in settlement of claims; partial or total repudiation of claims; premium paid or payable; and legal construction of the policy wordings.
The Complaints Bureau deals largely with policy holders, beneficiaries of insurance contract, and third parties to an insurance contract. Others include insurance companies, insurance brokers, insurance agents, re-insurance companies, and government agencies such as the EFCC, Public Complaints Commission, ICPC, Ministry of Finance, among others.
Code of Corporate Governance & Guidelines
In 2009, the Code of Good Corporate Governance in the insurance industry was issued by NAICOM and it has regularly reviewed the policy guidelines to insurance operators in line with changing business environment.
International Best Practice
NAICOM has been participating through membership of various international standard-setting bodies such as IAIS, IFRS AIO. IFRS will allow less effort and time in the assessment of financial reports, allow more recognition for the financials of Nigerian insurers and ensure that all insurance operators are compliant with international financial reporting standards. This helps NAICOM to remain a credible and respected regulator which is in good standing with other members of international organisations and NAICOM will seek to continue to benchmark its rules, laws and regulatory approach against international best practices standards.
The Strategic Plan (2011-2015)
To ensure that NAICOM continues to maintain its presence and remains effective, the Board and the Top management of NAICOM with full commitment resolved to have the development of this strategic plan to set out our strategic priorities from 2011 to 2015.
The plan is made up of five strategic goals. It covers the analysis of our current position, our environment, our stakeholders and a review of our historic achievements and our critical success factors.
2011 2015 Strategy Framework
The commission's 2011-2015 strategic plan has been developed taking into account a number of factors described below:
* Industry Conditions: The insurance industry dynamics and expected future operating environment
* Stakeholder Needs: An assessment of the needs of the various classes of stakeholders
* FSS 2020: The overall roadmap for the Nigerian Financial Services industry as join developed by industry regulators and operators.
* Our Statutory Functions: The mandatory functions defined for NAICOM by law
* MDRI: The special programme developed by the commission to enforce public compliance with 6 compulsory insurance products.
Strategic Goals (35 Years)
Drawing from the strategy development framework developed, NAICOM has identified five strategic goals to drive its activities over the course of the next three five years:
1. To strengthen insurance institutions by creating an effective regulatory framework.
2. To enhance regulatory oversight by transforming the Commission's processes, people and systems.
3. To manage the expectation of all stakeholders in order to ensure transparency and public
confidence.
4. To facilitate deeper market penetration in the insurance industry.
5. To optimize revenue generation and effectively manage available resources.
Key Priorities for 2012
Development of Human Capital
In line with our functions to regulate and set standards for the insurance industry, NAICOM is committed to developing technical and regulatory skills amongst its staff and it continues to offer a competitive employee remuneration package to ensure that high quality staff are maintained and retained. A restructuring effort was carried out in 2008 which saw a number of staff relieved of their duties while a recruitment drive took place to attract quality staff from industry into the Commission.
NAICOM has introduced a targeted learning and development programme for all employees. This is focussed on building on the skill sets of employees and continuing professional development.