As fears of an Ebola pandemic spread, many U.S. businesses are wondering if insurance will cover any complications that may arise.
According to experts, the outbreak could potentially impact several insurance lines.
According to Randy Nornes, executive vice president at Aon Risk Solutions, among the lines that could be affected are workers' compensation, business interruption, supply chain disruption, general liability and directors & officers.
But, he said, since there have been only isolated cases of Ebola in the U.S., it's too early to tell whether or how the crisis will affect coverage.
Yet the claims potential is there in a number of areas.
"Although it is improbable, widespread transmission in areas with a robust healthcare infrastructure can result in a spike in claims across many insurance segments," said catastrophe modeling firm AIR Worldwide.
AIR said claims could arise via healthcare coverage, life insurance payouts, workers' compensation, travel insurance and contingent business interruption.
"Insurance firms at highest risk are smaller niche insurance firms whose insurance pool may have a disproportionate impact relative to their competition or the larger insurance market," AIR said.
Aon's Nornes likens this situation to the 2009 H1N1, also known as the swine flu, scare. It was widespread with similar issues as with Ebola. In that instance, Nornes noted that it affected 47 states and there were also shortages of the vaccine.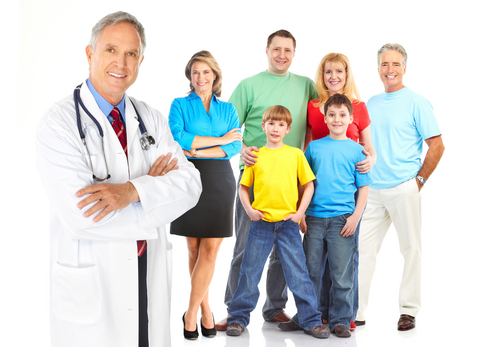 Nita Madhav, a senior scientist at AIR Worldwide, said that the lack of proper medical facilities and a general mistrust between local populations and the government are contributing to noncompliance in reporting, which has contributed to the spread of the disease in Africa.
"The risk of sustained and widespread infection across multiple continents from this Ebola outbreak remains low. In countries with robust healthcare systems, any imported cases would most likely be contained with few or no transmissions to additional people—provided that cases are rapidly identified and appropriate infection control protocols are followed," said Madhav.
In August, insurance broker Lockton Global issued a white paper, "Ebola Outbreak: Risk Management and Insurance Considerations," exploring Ebola coverage implications. According to the author, Logan Payne, senior account manager at Lockton, whether there is coverage will depend on the specific situation.
He notes key policy exclusions that could apply especially in the retail, service and food industry:
Expected or Intended -Injuries that could have been expected are excluded. Carriers may argue that any prudent person would have known there was an increased exposure to Ebola.
Pollution -Pollutants are defined as any solid, liquid, gaseous, or thermal irritant or contaminant, including waste. This exclusion is fairly broad, and in many cases depends upon case law in determining what is considered a pollutant.
Bacteria – Carriers may argue that this exclusion applies. A virus is different in that it includes DNA or RNA in its genetic makeup.
D & O
Shareholder suits could be expected where companies were inadequately prepared and the outbreak adversely affected business, according to Lockton.
While D & O policies typically contain exclusions for claims relating to bodily injury, those exclusions would not apply to economic loss claims.
"Shareholders may allege that directors and officers failed to perform the necessary contingency planning and to disclose the risks an Ebola outbreak could have on the company's business and financial results," the Lockton author wrote.
Liability
According to a number of industry sources, lawsuits targeting airlines, medical providers and employers are possible. Persons contracting Ebola, or their families, could allege that appropriate precautions were not taken or that medical treatment was not sufficient.
Workers' Compensation
Because workers' compensation benefits include payments for medical care and lost income as a result of an illness acquired in the course of work and it also pays death benefits if death occurs as a result of a work-related cause, workers' comp is the line that could be the most directly affected if the virus spreads within the United States, according to the Insurance Information Institute.
According to Christopher Boggs, Vice President of Education for Insurance Journal's Academy of Insurance, it's unlikely many claims related to Ebola would be covered under workers' compensation coverage.
Though healthcare workers who have greater exposed risk would likely be covered, the Lockton report noted. Additionally, employee liability claims could occur as a result of an infected worker's spreading the disease to other family members.
Also, Lockton added, increased exposure due to business-related travel or the endemic disease coverage under the foreign voluntary extension of a workers' comp policy may ultimately trigger coverage for other groups of workers as well.
Business Interruption
Business interruption is most likely to occur in mining, agricultural, energy, chocolate and travel sectors that have a strong presence in the affected West African countries, according to AIR. "However, it is unclear what, if any, of these losses are covered by existing insurance policies, especially since business interruption policies typically require physical damage to a location," the modeling firm added.
Nornes agreed, indicating that the risks are industry specific.
Aon's Nornes doesn't anticipate supply chain disruption issues at this time since the affected area in Africa has limited trade.
Besides insurance implications, insurers could see profit losses, according to AIR, noting that insurance firms holding assets of companies with strong ties to West Africa may be adversely affected.
According to catastrophe modeler RMS, the Ebola outbreak in West Africa has the potential to be the most deadly infectious disease event since the 1918 flu pandemic.
RMS said it does not expect this outbreak of Ebola to become a significant mortality threat outside of West Africa.
The CDC has also sad it does not see Ebola spreading widely in this country.
Insurance broker Willis recently launched an Ebola virus disease response center hub on its website to provide resources for companies looking to prepare workplaces for the threat.
"The threat of the outbreak underscores the importance for firms to establish robust emergency preparedness and business continuity plans," said Marc Hindman, Willis Risk Control and Claim Advocacy Practice leader.
Photo credit: taskinsurance