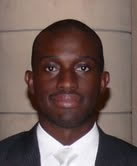 Eugene Adogla
Director of Operations, MicroEnsure Ghana
Mr. Eugene Adogla, Director of Operations, MicroEnsure Ghana was in Nigeria recently for the MobileMoneyExpo 2013 and granted this interview ahead of the summit.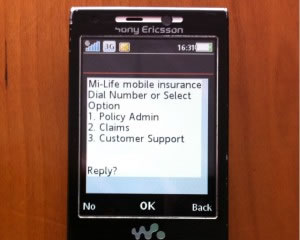 The Spread of MicroEnsure's Mobile Insurance Offerings in Africa
At present, MicroEnsure offers mobile insurance products in Ghana, Tanzania and Kenya – all the countries we have dedicated offices in on the continent. With our new strategy of leveraging our experiences to serve wider regions from these established offices, the potential to serve more customers in other African markets – especially those close to the three countries mentioned above – remains a key motivator for us for this year and beyond. 
How Mobile Insurance Works 
MicroEnsure and its partners have deployed many platforms for delivery – mobile money wallets, free cover for airtime usage, payments via airtime, etc. However, mobile insurance, irrespective of delivery platform, will only succeed and scale up if the value proposition is a win-win-win-win for the distribution channels, technical service providers, underwriters and – most importantly – the customers who are willing to use any of the platforms availed to hedge against the risks they face daily.
Micro-insurance: One of Development Innovations to watch in 2013-Fact or Fiction
Seeing as MicroEnsure was mentioned in the Council on Foreign Relations' statement to that effect, I would hope so! Certainly, the prodigious increase in the number of those covered globally from 135 million to 500 million between 2009 and 2012 indicates that we are seeing a trend that is on a massively upward trajectory. As more players bring resources and skills to bear on this space, a billion served could be achieved soon, perhaps even by the end of this year! The momentum clearly suggests that that is a possibility.
How MicroEnsure is Protecting Bottom of the Pyramid (Crops and Animals in Africa)
MicroEnsure undertakes its operations from the perspective of helping its (low-income) clients to holistically manage risk. As such, we offer products globally – and in Africa – in the life, disability, health (credit-linked and hospitalization), employment (redundancy), political violence and weather index (crop, animal, etc.) spaces. When one considers that these risks are preponderant on our continent, one begins to perceive the value that our product range could avail towards offering as close to total protection for our clients as possible.
Will Low Cost Insurance Go Mainstream in Africa in Near Future?
Low-cost insurance – structured well and delivered efficiently – is just the start; delivering such offerings will allow the market to become comfortable with the use of structured risk pooling as a tool for mitigating the impacts of life's challenges. It is the hope – as income levels continue to grow in Africa as they have in the last decade, and are distributed better to all – that the impact of low-cost insurance in opening up the market will prove crucial to ensuring the convergence of all market segments, blurring the line between cost bases, and thus rendering the term low-cost insurance redundant as the income gap that necessitated such a name in the first place disappears.
The Intersection Between Micro-insurance, Mobile Financial Services
At the top level, our experiences across products and markets have proved that micro-insurance is a legitimate and potentially viable offering within the mobile financial services product suite. I think that even more importantly, the key lessons from our use of mobile-based transaction systems and platforms in delivering our products show a potentially successful approach to providing financial services at scale to the African mass market and beyond – the key lessons including simplicity of terms of reference and coverage specification, and good customer value per unit cost for customers; and driving brand loyalty, product diversification and the top and bottom lines for all partners.
Courtesy: MobileMoneyAfrica