Mobile broadband technology continues to reach more people all around the world, with global mobile broadband subscriptions reaching 2.4 billion in Q2 2014, the latest update to the Ericsson Mobility Report reveals.
Total mobile subscriptions reached 6.8 billion in Q2 2014. Of these, 80 million new subscriptions were added during Q2 2014, with around 12 million coming from China, 5 million from Russia and 5 million from India, the three countries to show the fastest growth in the quarter.
Many subscribers have multiple subscriptions, so the total global number of subscribers is estimated at 4.6 billion.
An estimated 40 million new LTE subscriptions were added during Q2 2014.
The interim report also shows that data traffic grew 60 percent from Q2 2013 to Q2 2014.
Mobile Internet Contributed to 31% of Global Service Revenues in 1Q 2014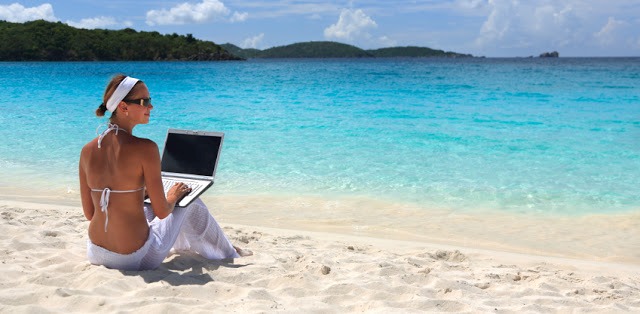 Meanwhile, in 1Q 2014, the worldwide mobile service revenue increased 0.58% year on year (YoY) to USD264 billion according to ABI Research, and the aggregate service revenue for 2014 will grow 2.9% YoY to US$1.01 trillion, mainly driven by the robust growth of the mobile Internet market.
Proliferating mobile data subscriptions and enhanced network capacity will drive global mobile Internet service revenue to USD456.7 billion by 2019-44.7% of total mobile service revenue.
Despite global service revenue growth, the Western European market is declining: 1Q 2014 service revenue declined 5.2% YoY.
"Facing continued price pressure driven by the competitive mobile market, mobile carriers have had to take on higher subscriber retention and acquisition costs to support their market positions. This has affected profitability," commented Marina Lu, research analyst at ABI Research.
According to ABI Research's Market Data, the major European carriers such as Vodafone, Telefónica, T-Mobile, and Orange all suffered from gross profit decreases in 1Q 2014, whereas in North America mobile carriers are still demonstrating a positive outlook for gross profit.
In ABI Research's profitability analysis, Verizon Wireless beat China Mobile for the first time, carrying the top position for most profitable mobile carrier in aggregate for 1Q 2014, followed by China Mobile and AT&T respectively.
Strong growth in retail postpaid subscribers, increased smartphone customer base, enhanced 4G LTE smartphone line-up, and attractive pricing plans have contributed to Verizon's profitability. In addition, Verizon also moved up one position to second in the ranking for quarterly gross profit per subscriber, at US$77.1.
There is no doubt that fast-growing mobile data consumption has helped to mitigate the declining voice and messaging ARPU trend.
"Japan and South Korea mobile operators have spared no effort to boost mobile data usage, expecting monthly data traffic per wireless subscriber will reach 12 Gigabytes in 2019," noted Jake Saunders, VP and practice director, core forecasting. "Global mobile data traffic will reach 260.8 Exabytes by 2019, nearly a six-fold increase on 2014."