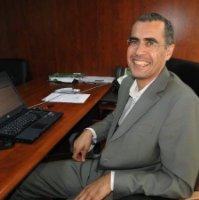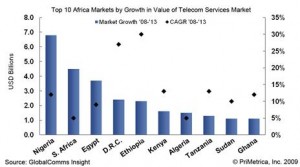 Yousef Abu Mutawe, CTO, Zain, Jordan will deliver the opening keynote on Day Two of the Broadband MEA Conference, taking place in March 2013 in Dubai, UAE. Ahead of the show, Mutawe talks about Zain's activities in 2012 and challenges of 2013.
Major Developments in Broadband Industry for Zain in 2012
In the past year, the major step for Zain was the introduction of HSPA+, which delivered a significant speed boost for customers with compatible devices. With an eye on continuing evolution, we have also begun some LTE trials. On the fixed line side, we have started rolling out Ethernet-to-the-Home (ETTH) and Fibre-to-the-Home (FTTH).
Is FTTH Necessary for Businesses and Consumers/Stumbling blocks
From our findings, there is a lot of demand for FTTH. However, the high cost of constructing an FTTH network is really a major obstacle. Having to lay down fresh cable is costly, but the use of overhead cables and partnerships with utility companies may significantly reduce TCO. In addition, micro trenching is making it a more feasible option.
How Important is WIFI Offload to Rollout Plans?
Wireless broadband delivered through HSPA is reaching the congestion stage, so wifi offload is an important part of our strategy. More of our customers are beginning to rely on wireless broadband as a replacement or an alternative for fixed broadband and this extra demand is creating an additional challenge for us. At the moment, the adoption of LTE is too high due to prohibitive spectrum costs. Wifi has therefore become the most viable option for offloading part of our traffic given that the TCO of wifi is low and that it can serve localised areas more efficiently.
High Demand Can Affect Performance. The Steps for Enough Capacity
Using compression tools for data is useful on the access part, while caching engines help save on international bandwidth. We also have policies in place to throttle the connection of customers that might be abusing the service.
Where Does Fixed Wireless come into your Planning/ Technologies you will be using?
This year, we have started deploying FTTH using the micro-trenching excavation method. In addition, we have started the ETTH using and we have a smart buildings solution, which the DSLAM cabinet is located near to the building. We are also working with regulators on opening up the local loop, which will help to give customers more choice.
The Biggest Challenges in Next 12 Months
Data growth is clearly the biggest challenge in today's telecom market and as an operator, we have to invest heavily in order to keep up and to grow the data network. The real balancing act is that operators have to manage investors' expectations in the short term while building to generate a ROI for the long term.
Courtesy: Informa Telecoms & Media