The emerging APC administration is seriously considering mass re-engineering of the federal system, especially Ministries, Departments and Agencies (MDAs) to ensure the success of its policies and programmes when the party takes office at the federal level on May 29, 2015.
A senior APC chieftain confided in Business Journal in Abuja that considering that most of the heads of the MDAs were brought into office by the Peoples Democratic Party (PDP) or were clandestine card carrying members of the PDP, which had been in power since 1999, the success of APC policies may not be guaranteed under them.
The APC official said five basic criteria were being considered in the re-engineering process thus:
· Membership of PDP
· Level of Closeness to the Jonathan Administration
· Funding of Jonathan's Presidential Campaign
· Those Tainted by Corruption/Incompetence
· Process of Nomination for Appointment
He said the last factor (nomination) is considered critical because many of the MDA heads were nominated by PDP chieftains, either on the basis of personal friendship or party loyalty and membership of PDP.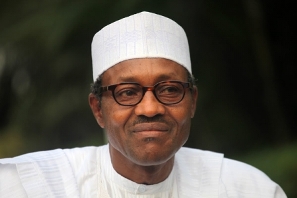 "Accordingly, leaving such MDA heads to operate within the emerging APC government could be considered as having PDP moles in the government," the official said.
He added that what would make the process easier for the party is that the first tenure of the targeted officials will run out in 2015, which would open the door for an APC-appointed replacement without much rancor.
Responding to the development, an economic analyst in Lagos said:
"Well…it is a normal phenomenon for a new government to replace certain officials it considers too close or loyal to the previous regime, and as such could not be trusted, understand and have the capacity to implement the policies of the new administration. So, naturally, l expect some high-ranking officials to drop off the scene after May 29."
However, another analyst insisted that performance should be considered as better benchmark in replacing heads of MDAs, being core professionals, rather than party affiliation.
In the final words of the APC chieftain:
"The re-engineering process is basically designed to root out politically incorrect individuals in the federal government system before they undermine the success of our government. The last thing we want are PDP moles in the system, setting up booby traps for the in-coming APC administration to fail."