The National Pension Commission (PenCom) and Pension Funds Operators Association of Nigeria (PenOp) have jointly opposed a bill at the National Assembly seeking payment of 75 percent lump sum to a retiree upon retirement as against the current 50 percent enshrined in the Pension Reform Act 2014 and regulations by PenCom.
The bill was sponsored by Senator Aliyu Wamako, former executive governor of Sokoto State.
In a position paper, Mrs. Aisha Dahir-Umar, Acting Director-General of PenCom faulted the bill on the ground that it is based on a misunderstanding of the concept of pension payment under the Contributory Pension Scheme(CPS).
"It is trite that lump sum should not be fixed. Rather, what should be implemented is a minimum replacement ratio as monthly pensions. Accordingly, the retiree should keep an amount that can procure an amount of monthly pensions as replacement of salary over an expected life span."
She also countered that the proposed amendment would mean leaving only 25 percent to be spread over the life span of a retiree, which may be longer than 20 years whereas one of the objectives of the CPS is for people to save to cater for their livelihood during old age.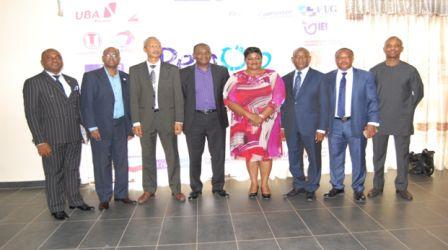 "Retirees will spend the money quickly and return to dependency and insecurity" if the 75percent lump sum bill succeeds while "retirees will return to active life rather than retirement, thereby reducing their life expectancy."
PenCom also argued that the amendment will impact the national economy negatively by drawing large amounts out of the pool of pension assets.
In the same vein, the Pension Funds Operators Association of Nigeria (PenOp) warned that allowing retirees to draw 75 percent lump sum will leave such retirees with meagre monthly pensions below the current replacement ratio of a minimum of 50 percent of last pay.
"It is doubtful if the 25 percent balance in a retiree's Retirement Savings Account (RSA) after deduction of 75 percent lump sum, would, if spread through the retiree's expected life span, be adequate to reasonably cater for his livelihood during old age."
PenOp, which is the umbrella body of pension fund operators in the country, also warned that with 75 percent lump sum in their kitty, retirees will become targets for unscrupulous business opportunities due to their lack of experience in handling or investing such bulk sums, and will spend the money quickly and return to square one.
"A 75 percent lump sum payment upon retirement is never the case in all jurisdictions operating the Contributory Pension Scheme the world over."
According to PenOp "it is important that members of the legislature and indeed all arms of government are held accountable for the ill-informed decisions they take that have indelible effects on the lives of the people they govern. Also, urgent attention of the public and government needs to be drawn to convey the positive message of pension reform to all the publics and stakeholders of the pension system in Nigeria."