President Goodluck Jonathan, Dr. (Mrs.) Omobola Johnson, Galaxy Backbone Limited and other prominent Nigerians who have contributed in positioning the ICT industry as the greatest driver of the Nigerian economy within the century, were rewarded with garlands of honour, at the first ever ICT Centenary Conference and Awards, which held at the Shehu Musa Yar'Adua Centre, Abuja recently.
At the event which had in attendance top industry administrators, operators, regulators, and enthusiasts, the President was honoured with a trophy as the "Grand Commander of ICT Promoter" at the event organised by the ICT Media Initiative. The award was received on behalf of the President by the Minister of Communication Technology, Dr. (Mrs.) Omobola Johnson.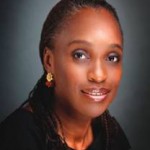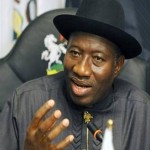 Other awardees included Nigeria's Minister of Communication Technology, Dr.(Mrs) Omobola Johnson who took away the trophy as the "Premier ICT Officer of the Federation", while Galaxy Backbone Limited went home with the award for promoting Whole-of-Government approach in Information Age.
The award is in recognition of the consolidation and expansion of government-wide ICT infrastructure by Galaxy under its "1-GOV.net" initiative. 1-Gov.net is a common ICT platform built and operated by Galaxy on behalf of all the Ministries, Departments and Agencies (MDAs) of the Federal Government for the efficient and effective delivery of public sector services.
Receiving the award, Yusuf Kazaure, Galaxy Backbone, Managing Director/Chief Executive Officer, said that, "Galaxy Backbone's 1-GOV.net initiative came up for recognition because it represents a creative and exemplary solution that is transforming the information technology landscape in the Federal Government and its MDAs into a single, co-ordinated platform for e-government programmes in a space of 8 years."
1-GOV.net has been recognised because of the role it now plays in enabling other electronic government services for internal government operations such as the automation of the memo handling process for Federal Executive Council meetings; government personnel payroll management (IPPIS) thus resulting in the gradual elimination of ghost workers in the federal civil service; and an IP telephony system which allows for communication within and across government MDAs.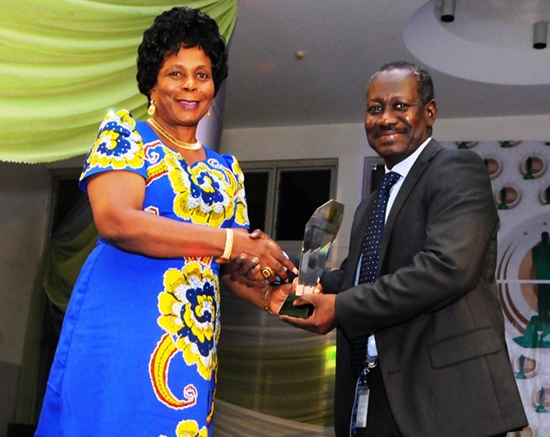 1-GOV.net also supports the delivery of public services such as the provision of bridging assistance for the transportation of petroleum products to maintain uniform prices across the country with over 1,000 trucks are processed daily in real time by Petroleum Equalisation Fund; the real time implementation of new biometric drivers licensing scheme nationwide targeting over 20 million drivers by 30th September 2013; and the processing of over 5 million international passengers in 2012 by the Nigerian Immigrations Service.
Galaxy won a similar award from the United Nations Public Service Awards in 2013.