Farmcrowdy, Nigeria's first and leading digital agriculture platform on Friday, won the Digital Business of the Year (2018) award in Africa. The award was granted at the annual Global African Business Awards (GABA) ceremony in Addis Ababa, Ethiopia.
Launched in 2017, GABA, the world's premier annual business award was created to celebrate, honour and generate public recognition of the achievements and positive contributions of organizations and working professionals in the continent of Africa.
Other nominees of the Digital Business of the Year award include e-commerce platforms – Konga, Jumia, Zando, Dressmeoutlet, Mall for Africa and Dealdey; WeFarm, the world's largest farmer-to-farmer digital network; Interswitch Payment Gateway; and Delvv.io, South Africa's branding and refinement partners.
Onyeka Akumah, Founder and CEO of Farmcrowdy said: "We are honoured to have our hard work aimed at impacting on the lives of rural farmers recognised. We are delighted about the great opportunities ahead of us as we continually strive to remain at the forefront of technological innovation in Agriculture across Nigeria and eventually the continent of Africa."
With a team of 35, Farmcrowdy has, in the last 20 months, empowered over 7,000 direct and indirect rural farmers and given thousands of farm sponsors a platform to participate in Agriculture from their computers or mobile phones in order to make profit at harvest.
This impact has seen the platform plant Maize, Rice and Cassava on over 8,000 Acres of farmland in less than 2 years and raised close to 600,000 chickens to boost food production in the country.
The leading digital agriculture platform has also raised $1.4 million dollars in seed funding from local and international investors including Cox Enterprises, Social Capital, Techstars Ventures and most recently, won a grant from the GSMA Ecosystem Accelerator Innovator Fund.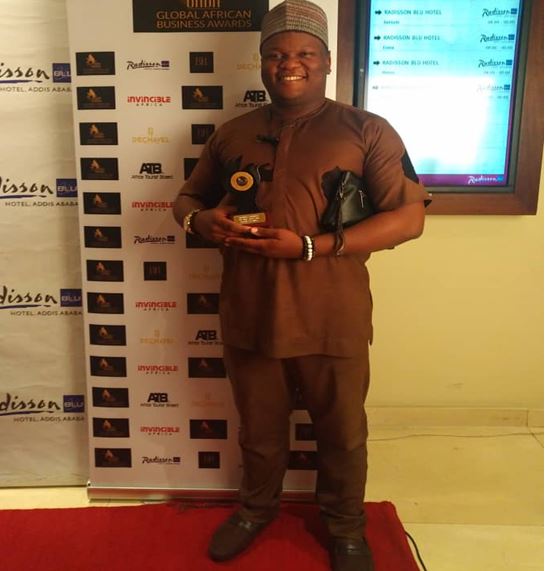 So far, the funds have given the leading startup the potency to scale its operations to 10 states of operation in Nigeria with plans for more expansion across more states and regions.
About Farmcrowdy
Farmcrowdy is an agric-tech platform that gives Nigerians the opportunity to venture in and participate in agriculture by selecting the kind of farms they want to sponsor.
Farmcrowdy uses the sponsor's funds to secure the land, engage the farmer, plant the seeds, insure the farmers and farm produce, complete the full farming cycle, sell the harvest and then pay the farm sponsor a return on their sponsorship. While this farm process is ongoing, the farm sponsors are able to keep track of the full-cycle by getting updates in text, pictures and videos.
Since its launch, Farmcrowdy has been adjudged "Agro-Innovator of the Year 2016/2017" by the Nigerian Agriculture Awards as well as listed as one of the top innovative companies and institutions in Nigeria; cementing their place as game-changers within the agricultural sector.