The future of insurance distribution was discussed at the CPCU Society's annual All Industry Day in California, USA recently.
The day-long conference at the Sportsmen's Lodge in Studio City included panels on the economy, business interruption and cyber liability.
During a panel titled "The Future of Insurance Distribution: Severe Disruption or More of the Same?" moderated by David T. Russell, Director of the Center for Risk and Insurance at California State University, Northridge, several experts offered their thoughts on the changing face of the independent agency system and how insurance will be distributed.
"The future of brokers I think will require much more transparency," said Alexandra S. Glickman, Area Vice-Chairman and Managing Director for Arthur J. Gallagher.
Glickman said that to compete with a the growing internet presence of direct writers agents and brokers will need to offer personalised expertise and do so in a way that reassures consumers they are being dealt with honestly.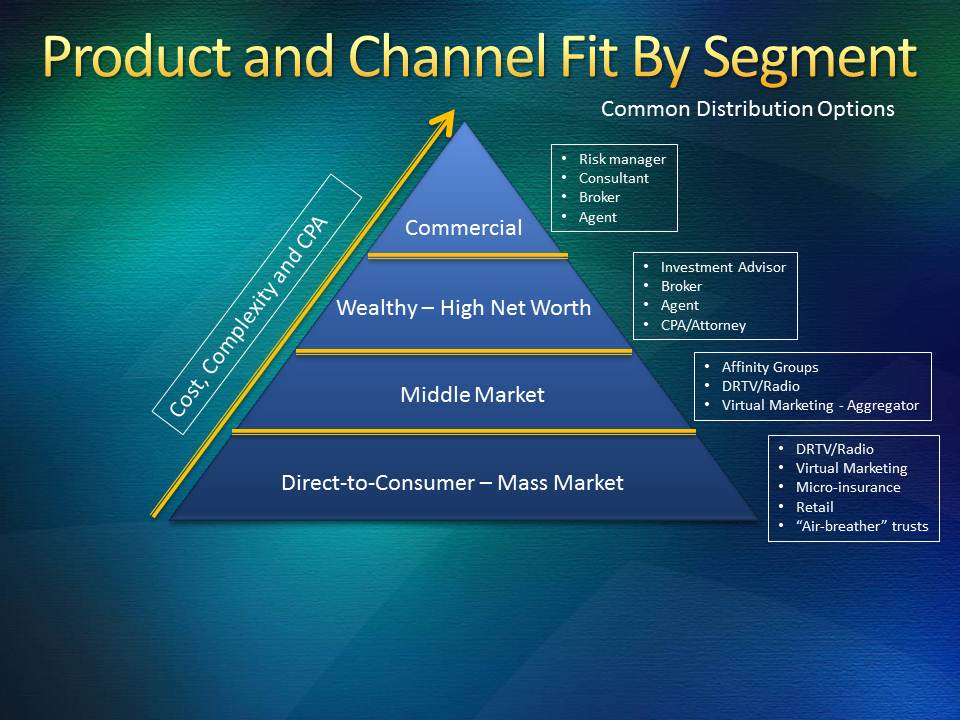 Jim Darling, Senior Vice-President and California Branch Manager for Chubb Group of Insurance Cos., emphasised the continued importance of agents and brokers.
"We are 100 percent dedicated to the independent broker and agent," Darling said.
Darling noted that there's a lot of business to go around in the Golden State.
There are 42,000 technology companies in California, and 13,000 ultra high net-worth individuals, he said.
He added that all of the business for Chubb comes from agents and brokers and that the sort of business Chubb does will likely continue to require local experts who can speak directly to customers.
With continued consolidation and companies looking for ways to reduce expenses he posed a question to make his point: "Will the high net worth customers deal with somebody in Kansas or Chicago or will they go down the street and find someone to take care of their risks?"
John Lindemann, Director of Home Office Agencies for Farmers Insurance, said the value the exclusive agent brings to the giant carrier will continue on into the future.
"The exclusive agent is our bread and butter and it's going to continue to be our distribution system," he said.
Despite the talk of the continued importance of traditional insurance distribution models, the panelists agreed that the Internet and social media represents the future of how insurance will be sold to individuals and companies.
Casey Preston, Co-founder and Chief Operating Officer of Stratosphere Marketing Solutions, drove home that point.
He noted that the modern consumer has become tech savvy, device heavy and desires instant gratification. The latter point is one he likes to make to his some 500 agency clients in trying to dissuade them from practices like putting long quote forms on their websites. He also likes to push the mobile trend with his clients.
Preston cited studies showing the average smartphone user looks at his or her device 150 times per day, which means producers should consider embracing technology like push notifications, which are sent to phones to alert users to breaking information.
Preston, a former consultant for myspace.com, offered up some compelling statistics to make his argument:
More than 75 percent of Internet users use social media; 71 percent of consumers conduct research on the Internet before purchasing insurance; more that 40 million insurance quotes were given online in 2013; and a J.D. Power study shows 62 percent of consumers are likely to engage with an agency that leverages online technologies.
He also advises his clients to improve their websites, to create mobile versions of their sites, to brand firms well online and to make sure the firm's name shows up on a web search.
Many of his clients' firms did not pop up right away when searching their names online, which Preston himself used as a selling tool to convince managers that his services are needed, he said.
"You'd be surprised how many companies I've signed up just by googling their name," Preston said.