When the curtain fell on Etisalat Nigeria in the middle of 2017 over a controversial loan of $1.2 billion from 13 banks, a new entity known as 9mobile rose from the ashes of the defunct Etisalat Nigeria. Today, the fate of 9mobile hangs in the balance as it hunts desperately for new investors to keep it afloat in the market.
For the fourth largest network operator in Nigeria, the journey from Etisalat Nigeria to 9mobile is better told in movies than reality.
The decision of the management to expand its network exponentially within a short time-frame led them into a $1.2 billion facility with a consortium of 13 Nigerian banks, leading to the eventual collapse of the Etisalat brand in the country.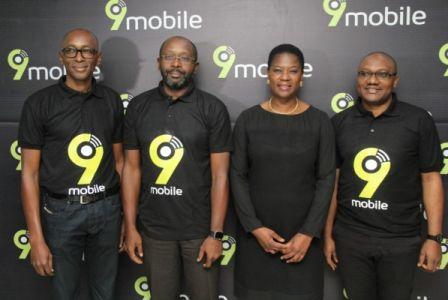 As 9mobile wobbles in the market, putting its corporate future in doubt, the new management team decided to seek new investors who must acquire 'assets and liabilities' of the floundering operator. That decision has left the company with a deluge of serious and unserious bidders, just like hungry vultures hovering over a helpless, dying animal.
The Bidders
At the last count and still counting, 17 local and international firms have signified interest in form of Expression of Interest (EoI) to acquire in 9mobile.
These bidders include Dangote Group, Helios Towers, MTN Group, Vodacom, ntel, Airtel, Virgin Mobile, BUA Group, Morning Side Capital Partners, Africell, Obot Etiebet & Co., Tel-ology Holdings Limited, Ericsson, De-elim Services Limited, Veittel, AB-Bro Limited, Hamilton and George International Limited etc.
This long list of potential buyers does not inspire confidence in the future of 9mobile. Rather, it tells the story of a company on the throes of death and decay, with no viable plan of survival in the highly competitive mobile network market in Nigeria.
Industry analysts have worried that even if 9mobile is successfully sold off to any of the buyers angling for it at the moment, the prospect of turning the company around towards the path of survival, stability and growth in the foreseeable future would be a daunting task for the new owners.
Invariably, the future looks horribly bleak for 9mobile!