Wapic Insurance Plc has unveiled an innovative travel insurance product to revolutionise the travel insurance experience of Nigerians travelling outside the country for personal, family and official trips. The product is specifically designed to cover individuals against unforeseen incidents during international travel.
The company says the launch of the product after an extensive period of a detailed review of consumer-detriment issues in travel insurance came as the best possible action to ensure better consumer protection during travel.
"Wapic's solid reputation for delivering top-notch insurance services, coupled with this product's combination of institutional knowledge, quality and customer service makes it an ideal travel insurance option of choice. The new product is set to be the most innovative solution of vertically integrated travel insurance products and assistance services that protects consumers against risks associated with travel and helps resolve issues that may arise. These services span the entire travel insurance value chain, including underwriting, product design, commercial delivery and claims administration."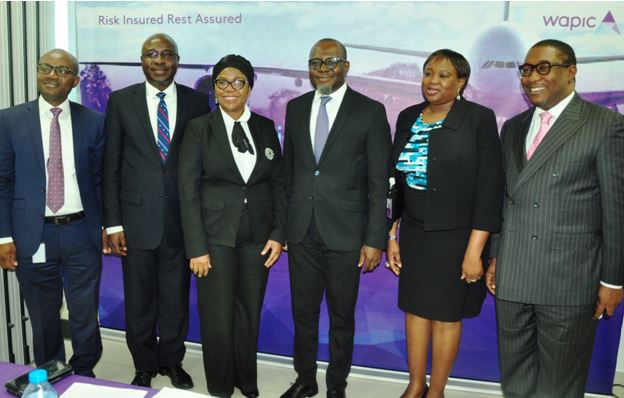 The Wapic Travel Insurance package covers:
Compensation for in-flight loss of checked-in luggage
Compensation for delay of flight and delay of luggage
Payment of medical assistance for illness or accident sustained while travelling
Transport or repatriation for medical reasons for the insured and/or family members travelling with the insured
Accidental death cover and provides transport or repatriation of mortal remains of insured
Emergency return home following the death of a close family member
Commenting on the new travel product, Mrs. Yinka Adekoya, Managing Director/CEO of Wapic Insurance Plc said: "Wapic ceaselessly explores opportunities to improve our customer experience offerings to the public and to continually address the needs of our customers. We are pleased to be able to offer our customers greater options through our travel insurance package, which includes pocket-friendly pricing based on duration of trip and destination of the prospective policy holder."
Adekoya said the product covers a maximum of 92 consecutive days of travel and is for persons between the ages of three months and 80.
Mr. Bankole Bernard, National President, National Association of Nigerian Travel Agencies (NANTA) commended the Wapic Travel Insurance Policy as the right step at the right time. He said the product will increase the number of players in that segment of the market and lead to better services for consumers.
Bernard added the NANTA regards Wapic Insurance Plc as a strategic partner given its rich legacy of delivering value to consumers in the past 60 years.