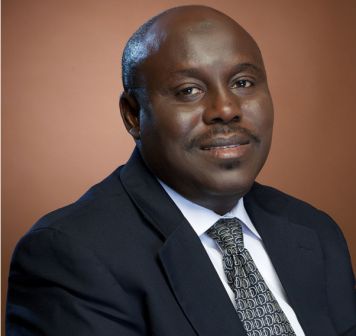 Royal Exchange Plc, one of Nigeria's premier insurance and financial services group, has announced that it has generated a Gross Written Premium of N8.43 billion from its business activities in the first half of the 2016 financial year, representing an increase of 34 percent over the figure of 2015, which stood at N6.28 billion.
Gross Premium Income also witnessed a growth of 17 percent over the 2015 figures, with the 2016 figure standing at N6.46 billion, compared to the N5.50 billion generated in the corresponding period in 2015.
Net Premium Income for the period amounted to N4.34 billion, with a modest growth of 5 percent over that of half year 2015, which stood at N4.12 billion. Total Net Claims paid for the period under review amounted to N1.95 billion, an increase of 42 percent from half year 2015, which was N1.37 billion.
Commenting on the results, the Group Managing Director of the company, Alhaji Auwalu Muktari, said that "the half year results on the top-line items witnessed significant growth which shows that Royal Exchange as an insurance group, is focusing on its growth objectives set out at the beginning of the year, by participating in large-ticket financial transactions, as well as playing in the retail insurance market."
According to Muktari, "despite the very harsh operating environment being witnessed in the Nigerian economy today, we are greatly optimistic that by focusing our efforts on aggressive sales of our various product and service offerings, increasing our presence and participation in the retail sales space, reducing our operating costs profile and embarking on various expense optimisation strategies, we will be able to surpass our financial targets set for ourselves at the beginning of the year."
One of the key growth strategies for Royal Exchange Plc, according the GMD is the proposed listing of a N3 billion bonds on the floor of the Nigerian Stock Exchange.
Auwalu said that in line with the on-going reforms being undertaken by the regulator, NAICOM, there is a need for fresh capital to enable Royal Exchange Plc take advantages of the coming opportunities that will arise in the course of the reforms taking place. He further added that "Royal Exchange Plc, will in the years to come, continue to be an aggressive player in the retail market in Nigeria and will be looking at different strategies to increase its product offering and visibility in the marketplace, while not losing track of the corporate market, where the returns and margins, are dwindling".
In recognition of the efforts being undertaken to reposition the company, Royal Exchange Plc recently won two awards from BusinessToday Online as the Insurance Company of the Year, 2015 and CSR Company of the Year, as well as the Insurance and Pension Online CSR Company of the Year, 2015.
About Royal Exchange Plc
Royal Exchange Plc started operations in 1921 and continues to be driven by innovation and a determination to offer services that are of exceptional value to its customers. Following the recapitalisation exercise in 2007, the company was reorganised into a group structure comprising Royal Exchange Plc as the holding company and five strategic subsidiaries namely:
Royal Exchange General Insurance Company Limited (Non-Life Insurance Services)
Royal Exchange Prudential Life Plc (Life Assurance Services)
Royal Exchange Finance and Asset Management Limited (Financial Advisory Services)
Royal Exchange Healthcare Limited (HMO and Health Insurance)
Royal Exchange Microfinance Bank Limited (Banking Services)