Consolidated Hallmark Insurance Plc has increased its authorised share capital from N7.5 billion to N10 billion divided into 20 billion ordinary shares of 50 Kobo each with the creation of additional five billion ordinary shares of 50 Kobo each.
The capital raise was one of the resolutions approved by shareholders of the company at the Extra-Ordinary General Meeting (EGM) of the underwriter in Lagos.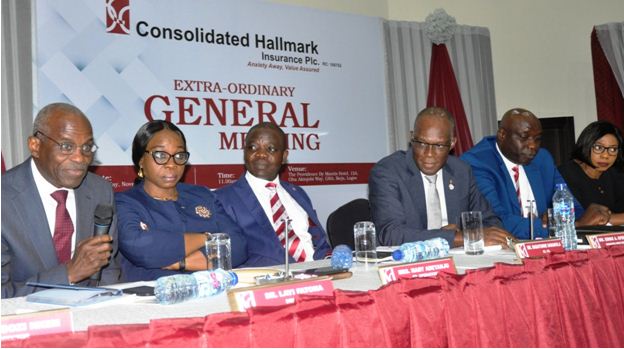 The shareholders also sanctioned the company to raise additional capital of over N5.5 billion towards the new capital base prescribed for operators in the insurance industry by the National Insurance Commission (NAICOM) as follows:
the figure of N1, 056, 900, 000 (One Billion Fifty Six Million Nine Hundred Thousand Naira Only) through a Right Issue of 2,032,500,000 (Two Billion and Thirty-Two Million Five Hundred Thousand) units to the ratio of 1:4 at N0.52 per share and
additional capital of up to N4,500,000,000 (Four Billion Five Hundred Million Naira Only) or its equivalent whether locally or internationally or a combination of both, through the issuance of shares, long term debt, preference shares (redeemable or irredeemable), convertible
At the EGM, the members also mandated the Directors to commence discussion on possible Mergers & Acquisition (M&A) as the Directors deem fit subject to obtaining the approval of the shareholders and relevant regulatory authorities.
Consolidated Hallmark Insurance Plc is one of the strong underwriters expected to emerge in the insurance industry after the recapitalisation exercise in June 2020.