News
Continental Re: Entries Now Open for 9th Pan African Journalism Award 2024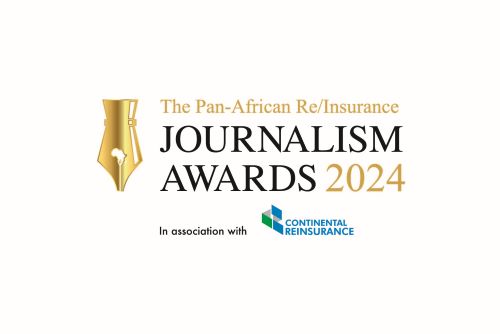 Continental Reinsurance Plc is pleased to announce the launch of the 9th Pan-African (Re)Insurance Journalism Awards.
"We invite business journalists from every corner of the African continent to participate in these awards.  Whether you are an industry veteran with a wealth of experience or a rising talent in journalism, we encourage you to submit your work for consideration."
The 9th Pan-African (Re)Insurance Journalism Awards will feature the following categories:
Online Category (English)
Print Category (English)
Broadcast Category (English)
French Category (Online, Print or Broadcast)
Arabic Category (Online, Print or Broadcast)
Dr Femi Future Talent Award
Entries should be submitted between November 15, 2023, and February 14, 2024, if they were published within the year leading up to the submission deadline.  To submit your entry, please visit [https://www.continental-re.com/awards-2024/].
Mr. Lawrence Nazare, Group Managing Director, Continental Reinsurance, emphasised the vital role of the (re)insurance industry, stating, "the (re)insurance industry is a catalyst for progress.  It continues to play a pivotal role in Africa's development, offering economic stability and security to individuals and businesses alike.  Reporting on insurance is not only informative but also serves as a catalyst for industry, educates the public about the importance of risk management, fostering a culture of preparedness.  As the industry is rapidly evolving with innovation and technology, our reporters play a vital role in keeping the public informed, helping to drive progress on insurance uptake.  We look forward to reading the stories that have shaped the last year."
The previous edition of the awards saw entries from 18 African countries and celebrated winners from Uganda, Ghana, Burkina Faso, Egypt, and Zimbabwe.
The winners were announced in March 2023 alongside the 8th CEO Summit held in Kenya.  The awards ceremony was graced by His Excellency Rigathi Gachagua, Deputy President of the Republic of Kenya, and attended by dignitaries, industry experts, journalists, and other stakeholders in the insurance industry.
The awards ceremony for the 9th Pan-African (Re)Insurance Journalism Awards will be held alongside the 9th CEO Summit in April 2024.
To learn more about the awards, submission guidelines, eligibility criteria, and important dates, please visit our official website at https://www.continental-re.com/journalism-awards/ 
About Continental Reinsurance Plc:
Continental Reinsurance Plc is a leading private pan-African reinsurer with headquarters in Lagos, Nigeria and regional offices in Douala, Nairobi, Abidjan, Tunis and Gaborone.  We have been operating on the continent for over 30 years, providing reinsurance solutions to insurers in more than 50 African countries.  Our commitment to promoting excellence in (re)insurance journalism is a testament to our dedication to the growth and development of the industry across the continent.