Sovereign Trust Insurance Plc says it recorded Gross Premium Written of N10.5 billion in the financial year ended December 31, 2018 as against N8.5 billion achieved in the same period of 2017, representing an increase of 23 percent.
Mr. Seun Ajayi, the Chairman of Sovereign Trust Insurance Plc said at the 24th Annual General Meeting (AGM) of the company in Lagos that the underwriter also achieved Profit After Tax of N344 million in 2018 compared to N158 million in 2017, a rise of 118 percent.
"The size and quality of our balance sheet improved by this performance for the year. While our total assets rose from N10.8 billion to N13.3 billion representing an increase of five percent, the shareholders' funds increased by six percent from N5.5 billion in 2017 to N5.8 billion"
Ajayi said the increased competition in "our industry has consistently re-engineered our strategies and we will not rest on our oars. Our commitment to continuously take leadership in all our product lines remains unperturbed. The effort of the tenacious Sovereign Trust team in achieving aggressive revenue generation is saluted."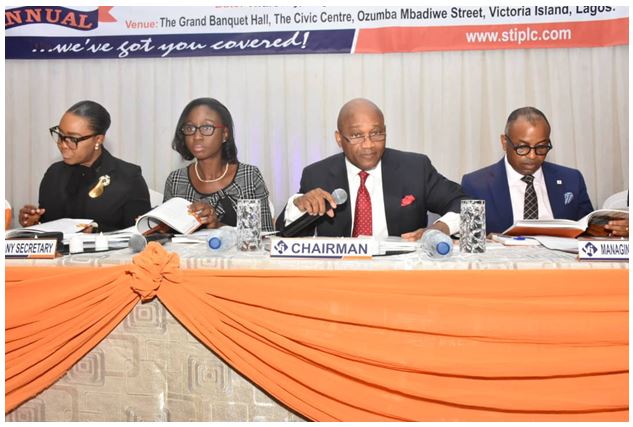 The STI chairman added that the company's mandate to scale up its operating capital is already at an advanced stage with the on-going rights issue as the first step. He said the company will equally consider other capital raising options as advised by its financial advisers in the course of the year to ensure that Sovereign Trust Insurance Plc is set on a very solid and competitive platform in the industry.
"Our company is well abreast of the happenings in the economy as well as the industry and has proactively followed up on its plan to ensure its target to be amongst the top five by year 2022 is achieved. This program is tagged T522."