Members of PenOp Executive Committee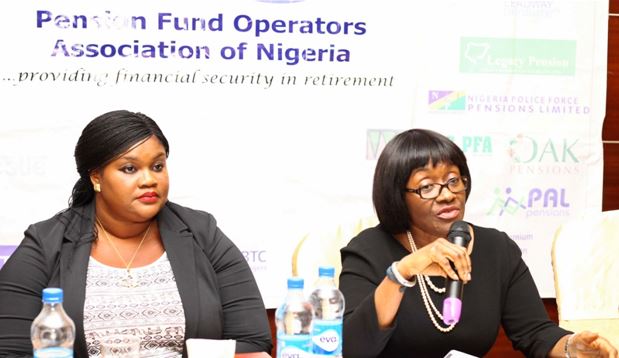 The Pension Fund Operators Association of Nigeria (PenOp) held its 6th Annual General Meeting in Lagos on the 13th of April.
During the AGM, the results of the recently held elections were announced and a newly elected Executive Committee was ushered in.
The new members of PENOP EXCO are as follows:
PenOp President – Mrs. Aderonke Adedeji (Leadway Pensure)
Vice President – Mr. Akeeb Akinola (Shell CPFA)
Head, Branding Committee – Mr. Wale Odutola (ARM Pensions)
Head, Legal & Regulatory Committee – Dr. Hamza Sule Wuro Bokki (NPF Pensions)
Head, Technical Committee – Mr. Dapo Akisanya (AxaMansard Pensions)
Treasurer – Mr. Chinedu Ekeocha (Diamond PFC)
This is the first time PenOp is having a Female President and we are proud to showcase this, especially in light of the recent focus on gender issues globally.
We have great confidence that the new EXCO will carry on the excellent work done by past EXCOs of the Association in driving the growth of the Nigeria pensions industry.