The National Insurance Commission (NAICOM) says that policyholders remains a key component of the insurance industry in Nigeria and therefore must ensure they are treated fairly and protected as enshrined in the relevant laws; while at the same time balancing the supervisory role of ensuring financial soundness and reliability of insurance institutions in the country.
Mr. O. S. Thomas, the Acting Commissioner for Insurance said at the 2019 Interactive Session with Major Consumers of Insurance Products in Lagos that customers' satisfaction is central to the sustainability and success of every business, insurance inclusive.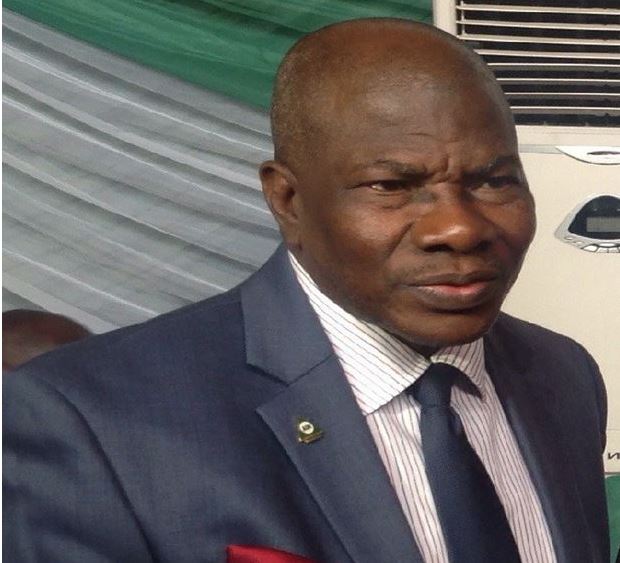 Thomas, who was represented by Mallam Adamu Balanti, a Director at NAICOM said:
"We are aware of some of the obvious challenges bedeviling the sector either on the side of operators, consumers, investors or regulator. These challenges could be very overwhelming; however, we must not relent in looking for better ways to effectively and efficiently ensure delivery of quality services to policyholders. Suffice it to say that consumers are faced with challenges that may vary from one individual or entity's experience to another while the provider is faced with constraints that may also differ from one company to the other. But there is no doubt that regular interactions will amongst others foster a better understanding and synergy that will result to better services to the consumer."
He said the Commission took the step in 2018 to incept the platform to provide the most critical stakeholders in the sector which is the consumer, the opportunity to be heard and be informed first-hand on the workings of the sector.
He listed some of the takeaways from the 2018 event as follows:
The need for insurance companies to improve the quality of their service delivery,
Need for operators to launch innovative, consumer – specific and problem-solving products,
Need to leverage on technology to deepen insurance penetration and above all,
Need to ensure prompt payment of claims.
"The Complaints Bureau Unit of the Commission has also been working assiduously to resolve policyholders' issues relating to non-settlement of claims, contract agreement violation etc. Its doors are widely open to receive and resolve, as much as it can, issues on non-settlement of genuine claims from the public. The Commission has strong passion that insurance consumers are served right and feeling your pulse on the services offered you by your insurers will feed us with ingredients needed to strategise on repositioning the industry for better services."
He said the current recapitalisation exercise is a move to ensure that the industry becomes more robust in its technical competence and financial base. He added that it will reposition the sector for self-actualisation in terms of growth and development and empower insurers to provide better protection and improved services to their customers.
"Let me reassure policyholders that the Commission shall continue to introduce new reforms and initiatives in line with international best practices for consumer protection and customer satisfaction. Henceforth, insurance companies will be assessed and ranked on the quality of their service delivery to customers and the ranking of companies in this regard will be made public in order to provoke healthy competition among insurers. This we believe will boost consumers' choice and confidence in insurance."
The Forum is an annual event organised by NAICOM as part of its mandate at ensuring adequate protection of insurance consumers in Nigeria. It brings all stakeholders together to collectively X-ray the factors that could be responsible for poor service delivery in the sector.