The Governing Council of the Nigerian Insurers Association (NIA) has approved the appointment of Mrs. Yetunde Olubunmi Ilori as the substantive Director-General of the Association.
She replaces Mr. Olorundare Sunday Thomas who was appointed Deputy Commissioner for Insurance (Technical) at the National Insurance Commission in April this year.
Until her appointment, Mrs. Ilori was the Chief Executive Officer of Axa Mansard Insurance Plc
Mrs. Ilori has over 32 years experience in the insurance industry and is expected to bring to the Association her industry wide experience which has seen her take up many active roles and appointments during these past years.
A 1984 graduate of Actuarial Science from the University of Lagos, the newly appointed DG/CEO is also a Fellow of the Chartered Insurance Institute of Nigeria and an Associate of the Chartered Insurance Institute, London.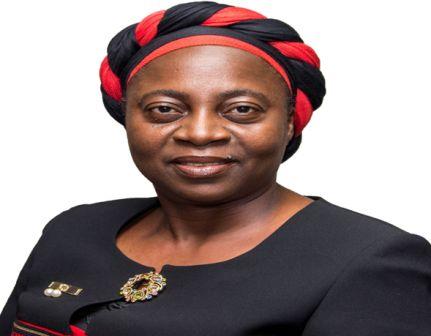 An alumnus of the Advance Management Programme of the prestigious Lagos Business School, she has served the insurance industry in Nigeria and the African continent in many capacities.
She represents Nigeria insurance industry on the African Insurance Organization Life Committee (AIO).   She is the Chairperson of AIO Life Committee which has the sole mandate of building capacity in the area of insurance and pensions across Africa.
She was also the Chairperson of the Life Offices Committee of the Nigerian Insurers Association from 2004 to 2012 and Chairperson of the Governing Council Advisory Committee on Life Insurance with a mandate to provide guidance to stakeholders on key strategic issues and decisions within and outside the insurance industry on life assurance and annuity related matters.
Ilori was the chairperson of the 2016 National Insurance Conference Planning Committee which was adjudged as highly successful in all ramifications.
Prior to her appointment, she was the Deputy Chairman of the Nigerian Insurers Association and represents the insurance industry in inter and intra regulatory negotiations.  She also represents the Association in its interface with other stakeholders within the insurance industry.
She is a Council member of the Chartered Insurance Institute of Nigeria where she serves in four committees and a member, Governing Board of the College of Insurance and Financial Management; she is the Chairman, Academic Committee and Lecturer at the College.
Ilori is also a member of the Professional Insurance Ladies Association (PILA). She has attended many courses/conferences both locally and internationally.