Wapic Insurance Plc has unveiled an Ombudsman Desk to ensure better customer experience in line with its transformational leadership objectives in the insurance sector.
Mrs. Yinka Adekoya, Managing Director/CEO of Wapic Insurance Plc said at the launch of the initiative that the Ombudsman Desk is to ensure seamless and smooth service for customers of the company as well as to improve their experience by remaining a top service provider in the industry. This implies having enjoyable experience with the company from the point of purchasing an insurance product to the point where the risk crystalises.
Reflecting on the development, Adekoya said: "We at Wapic Insurance Plc are very excited to be launching this initiative. Whilst the notion of having an Ombudsman Desk is not new in the western-developed society and some parts of Africa, including Nigeria, this is the time an insurance company will launch its own Ombudsman Desk. It is a feat for us as an organisation and this also buttresses our vision which is to transform and illuminate the insurance industry for the benefit of our customers and stakeholders as well as our mission which is leading in all that is worthy."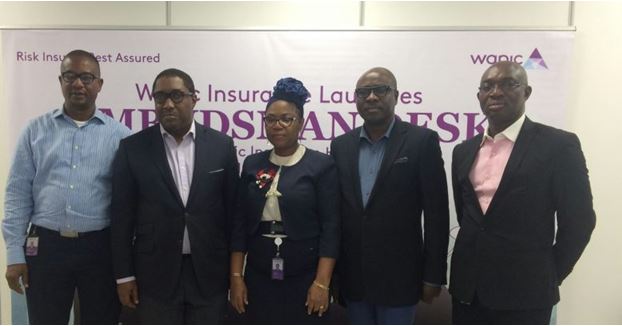 The Wapic Insurance CEO added that the initiative is the best medium for customers of the company to channel their disputes and also build confidence in both current and prospective customers on the unique services of the company and its ability to handle their expectations.
"Our customers should know that we are continously transparent in our business operations while our corporate goal is to continue to strengthen business relationships. Wapic Insurance Plc is happy to launch its Ombudsman Desk as we strive towards a future of mutual success."
She was upbeat that the measure will empower the company to enjoy sustainable trust from the insuring public in terms of claims settlement and lead to retention and satisfaction of the needs of customers.
The company has already resolved 57 disputes amicably through the Ombudsman initiative in the past year.
In the insurance sector, the Ombudsman would be responsible for settling disputes that arise between the company and its customers in terms of claims settlement. When issues arise in the process of claims settlement, the Ombudsman will step in to investigate the concern(s) of the customer and mediate fair settlement to ensure both parties (underwriter and the customer) are satisfied with the outcome.
Wapic Insurance Plc achieved total income of N14 billion in the 2018 business year while total assets stood at N28 billion in the same period.